Enhancing the Customer Experience (INTERVIEW)
Director, Integrated Marketing at Southwest Airlines
Related Trend Reports
Art & Design
,
Business
,
Credit Crunch
,
Design
,
Lifestyle
,
Luxury
,
Market
,
Marketing
,
Social Media
,
Travel
,
World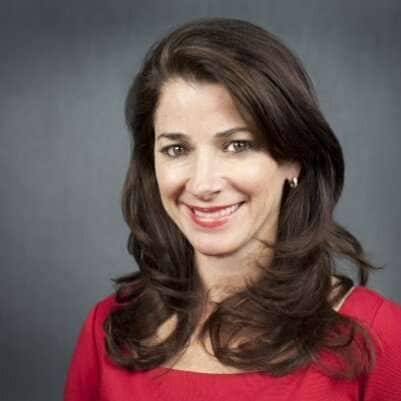 Starting her 20th year at Southwest Airlines, Dana Williams explains that her expertise in marketing has revolved around integrative marketing and customer engagement, including advertising and brand marketing. A self-described "marketing Sherpa," Dana is not a solely master of one area as she workswith a variety of people in all different fields. Right now her Integrated Marketing Committee is working on collaborating messaging for everything from free live TV onboard aircraft to the new mobile app as part of an integration process that helps keep messages consistent and amplify value for customers. As Dana explained, Southwest Airlines is unique in that we only sell tickets through Southwest.com, not through any other third party company, cutting costs for customers and giving them the best prices and service they can count on.
Four questions with Dana Williams:
1. Do you have rituals for re-setting to be creative?
Each team has their own ritual; there isn't one that we use in particular. It really depends on the team and their goal for the specific creative challenge they are looking to solve. We don't have a lot of parameters around our brainstorming sessions. Some of the best ideas come through collaborative brainstorming with no rules.
Ideas come from everywhere. We work in cross-functional teams on a lot of projects, so that we have a representative from each team environment on key projects. Each participant can then bring his or her expertise as well as a fresh way of looking at a challenge.
2. How do you create a culture of innovation?
By nature our culture is very people-oriented. We always put people first and everything we do is based around empowerment, so that people can feel as though they own what they're doing. The leaders in each department are tasked with fostering that creative spirit and innovation in their team. When it comes to developing innovative ideas, creating an atmosphere for innovation is the most important focus. Our Business Acumen Team in marketing recently hosted a fun innovation session modeled after the popular TV show, 'Shark Tank.' All marketing Employees had the opportunity to sign up and present their original idea along with a strategic plan to sell why Senior Leadership should support the idea I was truly impressed by the amount of ideas that were brought forward and the huge range of influences that stemmed from the various backgrounds and job functions of the marketers that presented.
3. What are some challenges you face when innovating?
Marketing has drastically changed over the years. It's not as straight-forward as it used to be. Each marketing campaign has to be targeted and very Customer-centric. We focus on different Customer groups and it can be a challenge to manage all the data and information for each demographic while staying relevant to the brand as well as the Customer. The DNA of the marketing team has changed along with this new approach and is always adapting to changes in technology.
We have always been about the Customer (that is why we capitalize 'C' in Customer) and about being able to give the Customer what they need with value and more advanced tools. When asked about other brands that deliver great customer service, Dana mentions Apple, as it has done very well in this department and has influenced a lot of different companies across industries. Brands like Coca-Cola and Wal-Mart also influence us as they've done a great job at being global while maintaining a strong local presence focused on value.
4. How does Southwest Airlines enhance innovation in the airline industry?
We've always been on a different ladder than our competition. In the past 42 years we have not charged for bag fees (two bags or less), we continue to offer no change fees, open seating and have always focused on Customer service from the moment we started. We were one of the first airlines to be on the web back in 1995 and most recently the first airline to offer FREE Live TV as part of our partnership with DISH Network.
We try to innovate within our own way of doing business that is already different than everyone else's in the industry. Many people have met their future husbands and wives on our flights because of our open seating policy! When they get to choose who they sit next to, amazing things happen! These fun memories last a lifetime.
It is important for us to connect people to what is most important in their lives, which is what we do through our friendly, reliable and low cost air travel. Everything we innovate revolves around that ethos.