Capturing the Loyalty of a Luxury Clientele
Rafi Baeri, Vice President of Dan Hotels
Related Trend Reports
Architecture
,
Art & Design
,
Boomers
,
Health
,
Hip Hotels
,
Life
,
Luxury
,
Mobile
,
Social Media
,
Tech
,
Travel
,
World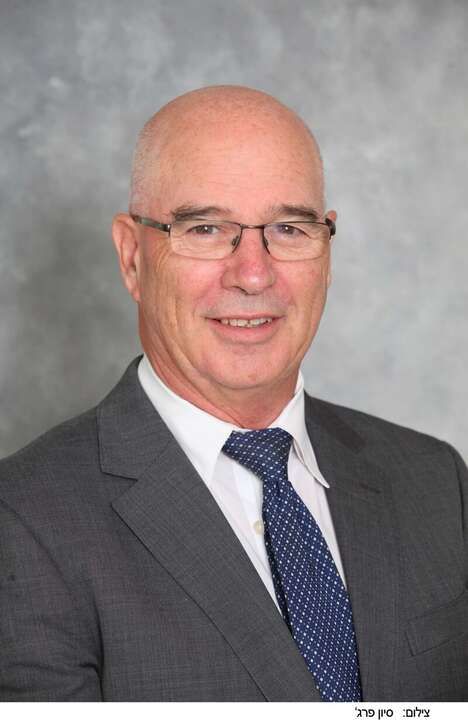 A veteran of the travel industry with over 17 years working with the ministry of tourism in general and 15 years as the Vice President of Dan Hotels, Rafi Baeri has witnessed firsthand the major growth and innovation of the industry. He explains how the company started 67 years ago when plots were much larger than they are today, and they have remained true to the history of each location. "When I started with Dan Hotels," Rafi tells me, "we had 1,900 rooms. Since then we've acquired many more, with close to 4,000 rooms today." The luxury chain is one of the best to be found in Israel with glamorous vacation as well as corporate properties (many of which have become iconic landmarks) including the legendary King David in Jerusalem, the Dan Tel Aviv located right on the beach and the Dan Caesarea that is built adjacent to a lavish golf course.
With new projects always in the works, Rafi tells me about some of the new inspirations at Dan Hotels such as the wine-friendly hotels. Israel has been more venturous in the culinary arts and has seen a lot more variety in boutique wines and local wineries, "With the wine-friendly hotels, we're creating an atmosphere for the wine-loving client to feel encouraged to try different Israeli wines." They're outfitted with top of the line wine cellars, a variety of wine menus and also offer wine tastings and visits to the top local wineries. Dan Gourmet, is another area where Dan Hotels is incorporating the culinary arts into its offerings with two of the top cooking schools in Israel. Professional chefs are groomed there to later work for the hotel chain, as are foodies who want to take classes out of their love of food.
Two questions with Rafi Baeri:

1. What is the process of innovation like at Dan Hotels?
While every change diverges from the past, we've managed to maintain the integrity of the heritage and history of each location because change is only good when it's not completely destroying the past. In this sense, change can be a challenge to implement, however, we've been very successful at thinking about change in terms of making things better for the client and improving things in an evolutionary way rather than revolutionary. In some cases, we move slower than other large hotel chains, however we truly focus on having a great product and it's paid off as we have the highest client retention rate in the country and possibly in the world at 35% chain wide.
When we have a challenge or change of environment such as a new demographic or competition, we try to convene as many people as relevant to the subject including hotel staff, sales team, operations, etc. Chefs, for example, are great to have in ideation meetings because they are not constrained by a frame, they're always thinking outside of the box. We are very much in favor of holding big brainstorming sessions because they are effective for helping us master ideas and figure out what we need to do and how we can handle new opportunities and changing environments.
Lately, we've noticed a trend towards boutique hotels which is a challenge for us as a chain known for being superior in the luxury arena, however we've begun gearing towards that and built our first boutique hotel 'Dan Boutique Jerusalem,' geared towards a younger, hipper crowd. This venture is doing very well, especially because it's in a great location, near the best eateries and cafes, lots of nightlife and it's walking distance from the old city.
2. How will Dan Hotels continue to be a leader in the hospitality industry?
First and foremost, it is of utmost importance that we continue to deliver the traditional level of hospitality and luxury that our clientele has come to expect from us. We will continue to be the best in our class and think outside of the box by coming up with new concepts and new marketing ideas to continue surprising our guests. We ask ourselves why people choose our hotels rather than any other luxury brand and we make an effort to deliver on every point of contact by going a bit above our guests' expectations. While guests have come to expect this from us, we need to be even more creative to find new ways to carry on this element of surprise and create a wow effect. This way they will remember us and choose us time and time again.
We know our market very well and we strive to be the best experts on our own clients - who they are, where they're coming from, what their needs are - it's a specific niche we are concentrated on, which gives us some advantage over larger international brands who might have better knowledge on world trends but less immediacy about what's happening specifically within this country. We also compare ourselves to international companies and try to implement some of their more broad sentiments without the large resources and teams that they have at their disposal for trends and insights we might not get. We have to develop innovations ourselves and resource things ourselves; we try to think local and act global.