Challenging the Status Quo
Damien Huang, Head of Product Design and Merchandising, Eddie Bauer
Related Trend Reports
Architecture
,
Art & Design
,
Branding
,
Business
,
Design
,
Home
,
Life
,
Lifestyle
,
Luxury
,
Marketing
,
Modern
,
New Ventures
,
Retail
,
Tech
,
Travel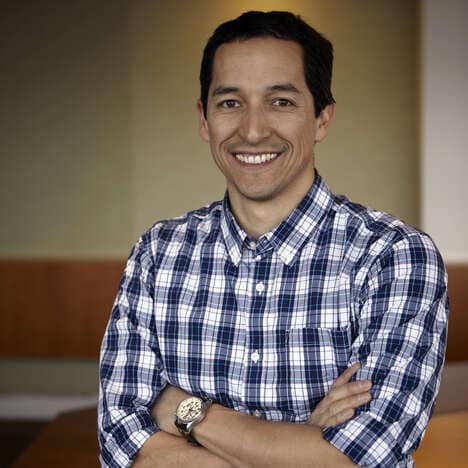 Damien Huang, the Head of Product Design and Merchandising at Eddie Bauer, is responsible for the concept, design and development of the company's coveted lines. Eddie Bauer is known for its high quality, and high performing products. With a desire to continue to learn and grow, Eddie Bauer creates functional, innovative, but still fashionable clothing. Catering to an active demographic, the go-getter lifestyle has never looked so good.
1. How does your team generate new ideas?
We focus on a few different areas. The first is we have a team of guides; this is similar to the approach of having a team of athletes, however, these are certified guides. This means that they work in the field, and they help to teach people. They are a great source of new ideas because they constantly interact with the product, and they give us up-to-the-minute requirements on what they want out of the product. They also directly interact with, or are, our customers. Also, we try to take on existing compromises that people have come to accept, and change them. As an example, most people feel something cannot be both warm and lightweight, or waterproof and breathable. People have come to accept these compromises, and we want to break down those barriers and create something that transforms the product category.
2. Has there ever been an instance where another industry has influenced an innovation at Eddie Bauer?
That has definitely happened. There are a lot of different opportunities for innovation. We recently developed a solar charging kit that's integrated with our award-winning, four-season expedition tent for spring '14. In the world of mountaineering, there is a greater need to be electronically connected. You may need to update a blog post or add pictures to Instagram, or use safety equipment by keeping your GPS and satellite phones charged. Another innovation we have implemented comes from industrial filtration. A lot of air filters that have translated to waterproof membranes are more breathable, and this is something we are looking to invest in.
3. What makes an innovative culture? How do you create a culture of innovation?
Even if this may seem a bit cheesy, we have a saying. It's, 'solve problems, don't place blame.' If a problem comes up, solve it, learn from it and move on. In the ultimate culture, there's an acceptable risk that people can take, and know if they fail it won't be considered a problem. Also, you need to know what you want to deliver in the end; there needs to be a specific focus.
4. Looking to the future, how will Eddie Bauer continue to be a leader in innovation?
We want to challenge the status quo. We will continue to invest in new ideas, use experimentation with our team and make sure we know what problems are out there and where compromises exist.