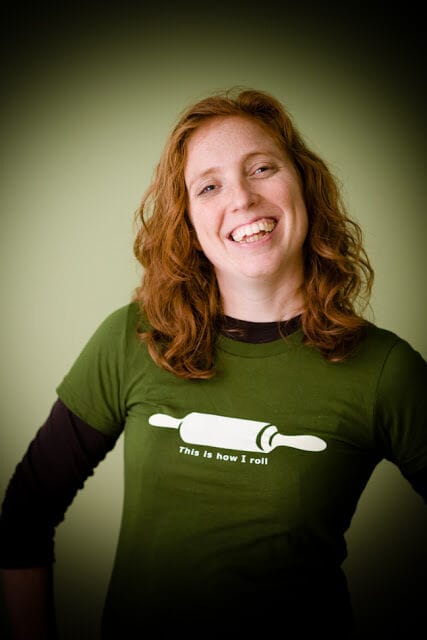 Cupcake Project began as Stefani Pollack's chronicled endeavor to master the cupcake back in 2007. What started as a nine month journey preparing to bake cupcakes for a friend's wedding turned into a food blog with more than 1000 recipes for not just cupcakes, but dishes of all kinds.

6 Questions with Stefani Pollack:

1) How do you reset to be creative?
I play! I run around and chase my son (he's 5), I dance (these days I'm into contra dancing -- it's similar to square dancing) and I hang upside-down (seriously, I've been doing aerial yoga lately). Plus, some good quality vacation time never hurts. I take off and spend lots of time with friends and family.

2) What motivates you?
Learning motivates me. I am super excited to try completely new things. I'm also motivated by numbers. I always want to see my page views, social follows and shares go up.

3) What is the biggest challenge you face?
One of the hardest things for me is guessing what other people will like. I'm typically surprised by which recipes are the popular ones and which ones aren't.

4) What is your favorite way to interact with viewers of your site?
I have a Facebook group (Cupcake Project Community Bakeline) where my readers can ask and answer baking questions. I love this group because there is real camaraderie in there.

5) What is the mission of your blog?
To encourage from-scratch baking as an approachable, enjoyable and creative endeavor.

6) What makes your blog different? How can viewers leverage the content on your blog?
I'm not afraid to take culinary risks. If I bake something and half of the people who see it say "gross!," I'm okay with that. For example, I baked Cupecakewurst (cupcakes baked in sausage casing). I was super proud of it and it received a bunch of press, but it was highly divisive with my readers. People turn to my blog for extreme creativity.
References: facebook and cupcakeproject