Creating an Open Culture of Innovation
Corrie Coe, SVP of Independent Production at Bell Media
Related Trend Reports
Branding
,
Commercials
,
Computers
,
Gadgets
,
Games
,
Interactive
,
Media
,
Mobile
,
Multimedia
,
Pop Culture
,
Publicity Stunts
,
Social Media
,
Tech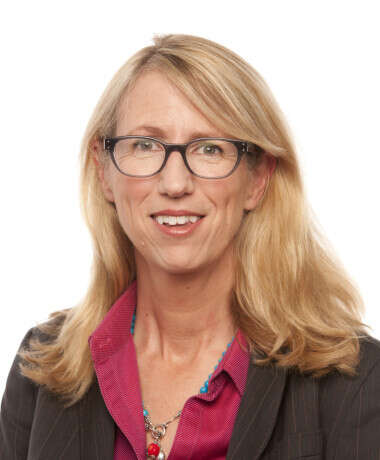 Senior Vice-President of Independent Production at Bell Media, Corrie Coe strives to build a team that is constantly open to new and innovative ideas. Encouraging a work culture that emphasizes diverse viewpoints and opinions, Coe realizes the need to take risks and step outside what seems familiar in order to elevate her business to a new level.
6 Questions with Corrie Coe

1. How do you motivate your team to generate good ideas?



Everyone on my team is extremely bright and they spend a lot of time thinking, researching and keeping a pulse on what's happening in the industry. This helps them stay on top of trends, up-and-coming talent, and changes in viewing habits both in Canada and abroad. We carve out as much time as we can to discuss ideas, new things we could be doing and new places we could be going, both as a department and as a larger company. There is so much change happening in our industry right now so it's actually a good time for this conversation because there's lots of opportunity and a lot that is unknown, which begs for innovative conversation.


2. How do you identify trends? What resources does your team use to spot trends and consumer insights?



I wish I could say that I have a formulaic process but my brain just does not work that way. What I am good at, however, is connecting different dots and seeing patterns between things that don't necessarily look linear or related. When you have a person like that in the midst of a conversation and other members of a group talking and having different ways of viewing the world and different thought patterns, it allows for an incredible conversation and this can help get you further along.


3. How do you ensure you are getting insights that your competitors don't have?



Our competitors are talented and creative people, so you can't ever know exactly what they're doing at any given time. What we can do is research and see what competitors might be focusing their interests on and where they might be going.


4. What is the biggest challenge you face when innovating?



It's usually financial constraints that hold back innovation because you often need seed capital to take something from an idea and turn it into something practical. This can be hard to get, especially if it's the project is experimental, uncertain or risky.


5. What makes an innovative culture? How do you create a culture of innovation?



Innovative culture rests on leaders who are open to hearing new ideas from all sorts of places and who are not already committed to one plan or idea, specifically their own idea – it calls for that kind of openness. Usually there needs to be an appetite for risk-taking, which is important. There also needs to be a tolerance for failure because not everything is going to work, and you often learn more from failure than you do from success. But all of this has to be done within the organization's long-term vision or plan so that you don't have everyone completely going off on tangents that may be interesting but not in-line with where you're trying to take the company. It's definitely a balancing act.


Specifically for Bell, I think that it helps that they have, as a company, very diverse units with people from very different backgrounds, which helps to make for a stronger team and stronger ideas. It's similar with Bell Media as well – it's important to have a lot of different blood running through the veins so you get really strong ideas and diverse opinions, and create a culture that's open to hearing everyone's ideas.


6. Looking to the future, how will you continue to be a leader in innovation?



You just have to embrace it. You can't be frightened. You can't try to hang on to what you've got without also grabbing the possibilities that also exist out there, otherwise, you quickly become irrelevant.