Identifying Emerging Opportunity
Marcel Sim, Chief Content Officer at CoolBusinessIdeas.com
Related Trend Reports
Branding
,
Business
,
Computers
,
Gadgets
,
Health
,
Hip Fashion
,
Lifestyle
,
Marketing
,
Mobile
,
Multimedia
,
Tech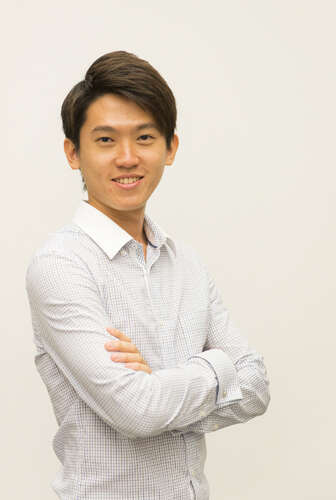 At CoolBusinessIdeas.com, Marcel Sim and Steven Teo track emerging business opportunities, which are covered both on the the site as well as a weekly newsletter. Helping their readers spot opportunity and shedding light on promising ideas, the site is a great resource for entrepreneurs and curious minds alike.
6 Questions with Marcel Sim:

1. What is your overall mission at Cool Business Ideas? What are you trying to achieve?
CoolBusinessIdeas.com is obsessed with brand new promising business ideas around the world. We gather brand new promising business ideas and opportunities, and inform our readers of emerging trends in the business world so that they can gain an edge over the relentless competition. We aim to provide a spark, a catalyst for business owners to rethink their products, create a vision and have an impactful breakthrough.
2. How do you define innovation?

Innovation is a process (structured or spontaneous) to come up with a new idea or concept that is brand new, cool, inspiring and forward looking. An innovative output or outcome could be unprecedented or disruptive and ultimately makes the world better off with the innovation. Successful innovation should be an in-built part of one's business strategy, where one creates a culture of innovation and leads the way in innovative thinking and creative problem solving.
3.How do you motivate yourself or others to generate good ideas or creative input?
We encourage ourselves and others to be ideas entrepreneurs, to constantly seek out new business ideas, opportunities, concepts and systems which are ready for adaptation to local businesses. Also, connect with a large network of business 'informers' and teamworkers to generate ideas for improving processes, products and services both internally and externally. Better still, we challenge ourselves to innovate and come up with potential new business ideas of our own for sharing and learning.
4.How do you create an innovative culture?

The reason behind what we do at CoolBusinessIdeas.com is important to creating an innovative culture. We continue to have a laser focus on sourcing new cool business ideas and innovations globally, and this in turn comes to shaping our innovative culture as we believe smart business ideas will rub off on our thinking. My team and I have engaged with entrepreneurs, business researchers, and executives from over 200 global enterprises across 10 major industry segments over the past five years. Along the way, we've conducted our own informal survey on innovation management. What we came to a conclusion is that a "socialized" culture is the key to propel businesses to greater heights. It has the power to jump-start invention and discovery at every level. As what Steve Jobs put it, it's about connecting the dots.
5. How do you continue and strive to be a leader in the field of innovation and creativity?

Our strategy is to draw on a large network of business 'informers' as well as on our own research through many channels to present cool business ideas in various platforms such as our main blog, newsletter and social media channels. We strive to curate and present interesting smart business ideas on a timely basis - today's brand new innovations for today's business world. Many times, companies become fixated with profit driven goals and often forget to take a step back to realize many hidden potentials. We aim to break this culture by sharing cool business ideas to rethink their products, their business. A powerful solution is to open the culture to the outside. Look across domains and value chains. Interact with our blog and social media platforms.
6. What emerging innovations or trends do you predict will have a big impact on the future?

Right now, some very interesting business ideas and trends which we are excited about include all-rounded smart watches and apps, artificial intelligence technologies and machines which can learn and make their own decisions, 3D printing and its multi-faceted application in many industries, localized mobile marketing and advertising service, etc. Many exciting possibilities!