Making Luxury Accessible (INTERVIEW)
Vishaal Melwani, CEO, Combat Gent
Related Trend Reports
Bizarre
,
Drinking
,
Fashion
,
Fashion for Men
,
Hip Fashion
,
Jewelry
,
Lifestyle
,
Luxury
,
Marketing
,
Media
,
Photography
,
Pop Culture
,
Retail
,
Shoes
,
Sports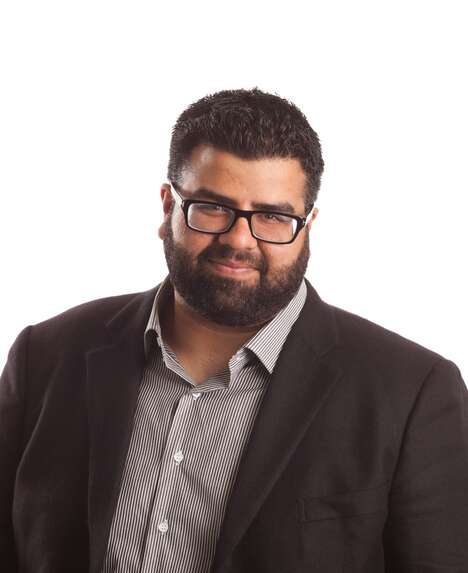 Vishaal Melwani and Mo Melwani are cousins who started the boutique Combat Gent together in May 2012. The men grew up surrounded by a culture of couture, as their parents ran Versace boutiques when they were growing up. After the men graduated college, their parents sold the franchise and what they took from this was their knowledge of couture fashion. The boys soon learned earlier in 2012 that the hope of making a six-figure salary in the finance world was an unattainable dream.
The cousins came up with an idea to manufacture well-tailored suits, creating clothing that men could wear to earn high-paying jobs and to ultimately feel better about themselves. They understood that these young men wanted that Hugo Boss lifestyle and to be respected in the business world without spending the amount of money to look the part. Sales started spiking after their business started, as men were drawn to the luxurious looks without the price tags. Working to build a strong spine for their company, the cousins are passionate and driven.
3 Questions with Vishaal Melwani
1. Do you have specific rituals for re-setting your team to be creative?

Every three months we have a makeover, and we look at what's going on in the market, concentrating on what are we doing and what areas other people are succeeding in. We spend around eight hours in one room with four of us, breaking down our site and other sites, to create that starting platform. We help one another out, and focus on road maps so that we can spearhead innovation and take it to the next level.
2. How does your team generate new ideas?
We have a small team handling all operations. We understand that all of us come from customer-centric backgrounds, who have worked at a lot of different companies in the market, deriving and breeding new creative content. We believe in starting from the ground up creatively, and taking a genuine approach with everything that we do.
3. Looking to the future, how is Combat Gent going to be a leader in innovation?
We have to look at what is so important, and what is helping us out now. A lot of it has a lot to do with our supply chain, and the back-end side of the business. It's all about the formula of people that you have working together. With the right people, anything is possible, and if you can tell a story, then you can tell it.