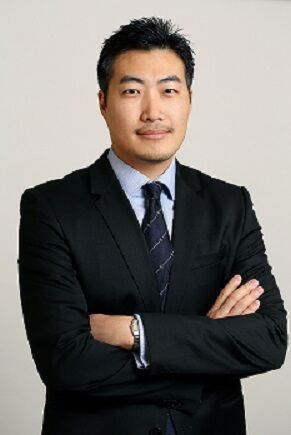 Clarence Chia is the Vice President of Marketing for FIJI Water, part of The Wonderful Company. He leads all marketing initiatives for the FIJI Water brand, JUSTIN Vineyards & Winery and Landmark Vineyards. Clarence manages a fairly large team that includes brand marketing, events & sponsorship, digital marketing, and ecommerce sectors. Clarence has been with The Wonderful Company for 9 years now, this being his second duty with the FIJI brand. He has been in the VP of Marketing role for almost 2 years now and looks to continue his success through his hard work and passion for the brand.

6 questions with Clarence…

1. What makes an innovative culture? How do you create a culture of innovation?

It is extremely important for the leadership in a company to create a culture where innovation flourishes. All employees should have a sense of autonomy and a good sense of their ideas. There are 3 things that are important for cultivating this culture. One is for people to be inspired. The second is to not be afraid to challenge the norm. Finally, people need to focus on what they want the outcome of their ideas to be.

2. How do you identify trends? What resources does your team use to spot trends and consumer insights?

We have a best in class consumer insights team based in Los Angeles, dedicated to helping us reach our core consumer. They are in charge of staying on top of trends for consumer products. Due to these insights, we developed our 700 ml sleek bottle, which came out this year. It is intended for those consumers who live a fast paced, on-the-go lifestyle and who love to take part in activities (weight lifting, running, swimming, etc.).

3. What is the biggest challenge you face when innovating?

The biggest challenge we face is focusing beyond just the bottled water category. As a lifestyle brand, we need to branch out, and look at what's trending in other industries to elevate our brand to the next level.

4. Do you have specific rituals for re-setting your team to be creative? How does your team generate new ideas?

We believe in a work life balance at Fiji water. Not only do we encourage career growth but also personal development, inside and outside of work. It helps our employees round out and be more productive. We also encourage our employees to be active by offering gym membership discounts, weight loss programs, and huge discounts to live a healthy and active lifestyle. This creates creativity within our culture and helps foster innovation.

5. How do you find inspiration or ideas from adjacent industries? Or do you focus only on your category?

We look at the digital and technology spaces, as well as many other industries. Health and wellness is vital to us because we are a lifestyle brand. We also take note of pop culture and trends around food and beverage in order to elevate the Fiji brand.

6. Looking to the future, how is Fiji Water going to be a leader in innovation?

We are currently the number 1 premium bottled water brand in the US, so the only way to stay on top is to stay ahead of the curve. Our thinking should be grounded by insights and this is where the 700 ml bottle came out from. Really, we have done something different here. We have launched our new packaging with Fiji bottles as well as the largest integrative marketing campaign yet. These new labels, campaigns, and the launch of the new 700 ml bottle is really exciting for us!

More details on the new 700 ml bottle:

NEW SLIM, SLEEK FIJI® WATER 700 ML FITS IN THE CAR, AT THE GYM, AND EVERYWHERE YOU GO

New bottle designed for active, on-the-go lifestyles fits flawlessly in commuters' cup holders and fitness equipment

FIJI® Water, America's No. 1 premium bottled water brand, announced the launch of its new 700 mL bottle size. Designed for the active lifestyle, FIJI Water now fits effortlessly everywhere, from fitness equipment and gym bags to car cup holders and beyond. As FIJI Water celebrates its 20th anniversary, the sleek new look, which marks the first new bottle for the brand in nearly 10 years, comes on the heels of FIJI's first-ever television advertising campaign and new label redesign.

"We understand that people are on-the-go more than ever, and we created the 700 mL size to fit whatever lifestyle our consumers lead," said Clarence Chia, vice president of marketing, FIJI Water. "Reaction to our new label design and television campaign was extremely positive earlier this year with sales outpacing expectations, and the expansion of our product line-up with the new 700 mL further enhances our ability to meet consumer bottled water needs across all activities and occasions."

FIJI Water's 700 mL bottle retains the iconic square shape, soft taste and unique mineral profile that consumers have come to know and love. The convenient shape makes it the perfect choice for a vigorous spinning class, personal training session, daily commute or summer road trip.

"The 700 mL launch marks another huge step in the growth of FIJI Water," added Chia. "This new offering will help consumers continue to incorporate healthy beverage choices into everything from their daily routines to special occasions."

FIJI Water is bottled at the source in Fiji at an ancient artesian aquifer deep within the earth, where it is protected from external impurities. As tropical rain slowly filters through volcanic rock, it gathers the electrolytes and minerals that give FIJI Water its signature soft, smooth taste. In fact, FIJI Water has significantly more naturally occurring electrolytes than other brands. It's untouched by man - until you unscrew the cap.

The new 700 mL bottle is available now for $2.29 in stores nationwide. For more information, including home delivery, and for the latest updates on FIJI Water, please visit fijiwater.com or Facebook.com/fijiwater.