Constantly Pushing the Envelope
Stephen Ghigliotty, Cineplex Digital Solutions
Related Trend Reports
Branding
,
Business
,
Computers
,
Fashion
,
Gadgets
,
Health
,
Life
,
Marketing
,
Mobile
,
Retail
,
Science
,
Social Media
,
Tech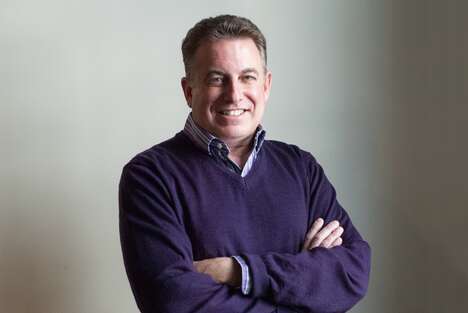 When it comes to creating exciting immersive technologies, no one is better at making a memorable experience than Cineplex Digital Solutions. Stephen Ghigliotty, Director of Business Development and Account Services, helps to push his clients to incorporate the newest advancements in tech. Even though Stephen works in a small group, they are closely knit and will stop at nothing to get the job done and make their clients happy.
3 Questions with Stephen Ghigliotty
1. How does you team generate new ideas?
When we generate new ideas, everything really comes down to the work itself. We have built strong existing relations with our clients, and therefore, when we go into the planning stage, we typically have a brief or a business case to work off of. It's one thing to come up with a plan, however, in the real world, we need to make sure the idea is relevant and applicable. Some of our best ideas have come from business cases or a specific project the client has put on the table. A new idea is a bit of a science experiment, and sometimes combining ideas is the best way to generate a new plan.
2. What makes an innovative culture? How do you create a culture of innovation?
I like to empower my team. I don't think that leadership is someone who should second-guess their employees. I'm supportive, and I like to hear what they have to say. I'm fun and easy to work with, but I do have strict directions in terms of client work. Our job is all about client service. Even if a task seems hard, it has to get done. I'm very transparent because I'm not here to do my team's job. I will help to empower them, but I don't want to look over their shoulder all the time. I also encourage my team to pick up the phone and to not solely rely on email in order to create a more genuine, person-to-person connection.
3. Looking to the future, how will Cineplex Digital Solutions continue to be a leader in innovation?
I will continue to be curious and to push the envelope in terms of solutions. We will look at our competitors and keep on top of industry advancements. My job is to be aware and to constantly look at what we can innovate with. Sometimes, these innovations could be something new, or it could be building off an existing idea. We know that a major innovation can come from looking at something that has already been done, and then changing it in a way no one has seen before. With our focus on new ideas and client service, we will continue to stay innovative.