Customizing the Consumer Experience (INTERVIEW)
Christopher Hunsberger, Four Seasons VP Innovation
Related Trend Reports
Architecture
,
Art & Design
,
Health
,
Hip Hotels
,
Home
,
Life
,
Luxury
,
Pop Culture
,
Travel
,
Unique
,
World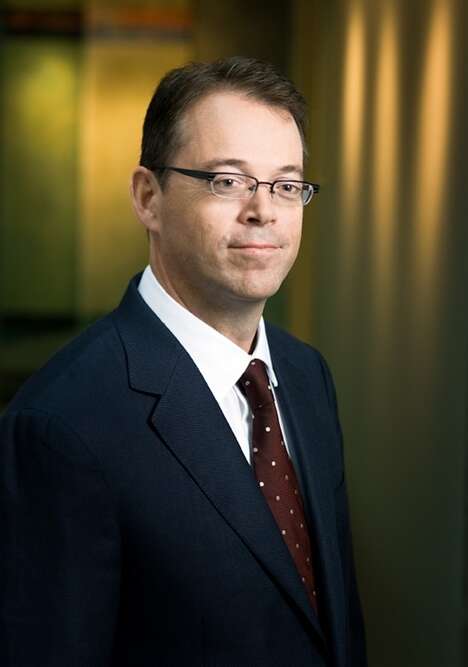 Christopher Hunsberger, currently the Executive Vice President of Product, Service and Innovation at the Four Seasons Hotels and Resorts, has been working with Four Seasons for 30 years, focusing on product evolution and leveraging our corporate culture to foster innovation and syndicate it across the network. As we discussed the growth of the luxury hotel brand from 13 properties at the beginning to 92 and counting spanning across the globe today, Christopher explained that Four Seasons has always strived to provide a customized experience tailored to each guest, an exceptional service which sets the brand apart from its competitors.
Four Questions with Christopher Hunsberger:
1. Do you have specific rituals for re-setting your team to be creative?
We're always doing new things and we have three different approaches when it comes to enhancing the focus on our product service evolution. The first is a grassroots innovation approach that focuses on what the individual hotels are doing. Each property has an innovation team of 5-6 people who are responsible for generating ideas towards improving the guest experience at the hotel. The second is spotlight innovation which is a much more focused approach on a particular demographic of customers based on emerging trends that we spot. Groups come together to ideate about the particular topic, sometimes going on a 4-5 day off-site session, to discuss opportunity and produce ideas with traction. The third method occurs periodically when we partner up with a third party, such as a research company, to get a fresh perspective and bring new challenges and ideas to the table. We usually approach those companies with a very specific focus in order to think about how to differentiate ourselves in terms of style and design of the hotels and gain insights into where opportunities lie.
The summer before last, for example, we ran an ideation session for 4-5 days with a focus on two main topics: business travelers, and the modern luxury traveler. The business traveler is always dealing with competing schedules and timetables, so our hotel in Boston decided to offer a 15 minute room service menu with great dishes that can be prepared quickly and sent up to the room within 15 minutes no matter what time of day it was. This was a bit of a disruption to the kitchen and the way things were done, but due to the positive reaction that went beyond business travelers, this service is now a standard across the brand. Within 90 days of being initiated, this idea was rolling out globally across the brand, demonstrating our ability to be agile and get things out across the market quickly.
For the modern luxury traveler in the U.S. we were looking for new ideas to create a different kind of connection with our guests. An idea sparked from a session which, fast forward to today, has become a huge success. We wanted to make the restaurants and bars more approachable to guests who may find entering a Four Seasons Hotel to be intimidating and unfamiliar. So instead of trying to convince them to come to us, we decided to bring the experience to them and launched a Four Seasons Food Truck which is travelling to various locations across the U.S. No other hotel company has ever undertaken this kind of project to this kind of scale. We identified an opportunity to reach a new audience in a dynamic way and they have embraced the concept with much fanfare and excitement.
2. How do you create a culture of innovation?
An innovative culture starts at the top with the CEO. Allen Smith, the new CEO of Four Seasons Hotels and Resorts is a big believer in innovation and really embraces it. The senior leadership team supports innovation as a key business imperative and there is a community established that helps support it. Each hotel has a team, or a community as I like to call it, that is very committed, constantly thinking and reevaluating what we're doing, what's working and how to move any obstacles out of the way. These dedicated people are always thinking about the future in progressive and innovative ways. We want everyone to embrace being brave, embrace sharing ideas, sharing with others and taking risks, all while looking through the lens of the guests. You can preach all the mottos you want and plaster them all over the walls, but it's really about walking the talk and putting those words into action. Here we're about 'greenhousing' ideas, because even though not every idea proposed is always good, we at least give each of those ideas some life before deciding they don't have potential. This method of 'greenhousing' ensures the culture of innovation is alive and strong.
I bring people together in order to facilitate ideation and challenge the status quo. The team always has an ear to the ground and is always keeping up with what's going on in social media in order to stay connected to the clientele. I spend a lot of time on the challenge of giving different groups the tools and resources they need to go about an organized approach of finding trends and ideas, we don't have only one source because, with more than 40,000 people working for us globally, it is important to give the team a process to follow. At the same time, we encourage people to be brave, take risks and get us someplace new, creating an environment which helps them come up with bigger ideas than they might have otherwise thought of. It is important to us to think about ideas through the lens of the guest because it is too easy to get into operational mode, thinking about how to make ideas work, when we really need to think about how the guests will see them, otherwise this business wouldn't be relevant.
3. What are some of the challenges you face when innovating?

We are a global organization and we have to take into consideration different audiences and the ways in which consumers look at things across cultures. As we expand and establish our global footprint in markets around the world - such as in China where we've had a presence since 2002 and currently operate 8 hotels, with more in the pipeline - it is important to have an understanding of all markets and what has local application in addition to global application. In order to get a handle on these global platforms, we bring the global production and innovation team together on a regular basis to figure out where the opportunities lie and where we're going to move forward.
Today's modern luxury traveler does not want to be told who they have to interact with and they want to decide their own terms of engagement. They want to understand more about the people they are dealing with and want to feel that they can trust them. From our ideation session focusing on this type of traveler we came up with the 'Local Experts' platform where the hotel concierges post their own profile onto the hotel website, getting a bit more personal with their likes, dislikes and recommendations. Users can choose who they want to connect with based on who they identify with and share common likes with.
To connect with the modern luxury traveler, we continuously innovate on the latest social media platforms and have an active brand and individual hotel presence on Facebook, Twitter, Instagram and Pinterest that allow us to share stunning visuals and stories that bring the world of Four Seasons to life digitally and build deeper connections with current and future guests.
Four Seasons was the first hotel company to operationalize Pinterest for guests worldwide this August with a trip itinerary-planning service called "Pin.Pack.Go," where local experts at each property help future guests plan their stays using Pinterest. In just one month, over 100 guests have leveraged this new service to plan their Four Seasons stay with 48 properties across all regions.
4. Looking to the future, how is The Four Seasons going to be a leader in innovation?
For luxury companies, customization is our holy grail. Providing a tailored experience for each and every one of our guests is important to us and we already do it very well. At the basic level we have the recognition and acknowledgment of customers over the phone and in person. Then we have a more predictive customer service level where we keep a record of preferences they've shared with us previously which we use to surprise and delight guests during their stay. We want to be able to put more of this ability to customize the hotel experience into the hands of the guests themselves and we're developing a Four Seasons mobile app to facilitate that. The point is to make the guests' lives easier where they can use it on their own terms and they don't have to speak to someone over the phone in order to make sure their next hotel stay is a relaxed and productive one.
These days, it seems as though every company has the word 'innovate' in their literature, but one has to question their motivation. You need to put resources against that, resources such as people and time, and you also have to embrace the behavior and culture that encourages innovation. Our ongoing commitment is kept alive and well through the CEO and the senior leadership team of which I am a part. Innovation at Four Seasons is part of our DNA, and goes back to our founder and chairman Isadore Sharp who was an early disruptor in the hotel business. When it was founded, Four Seasons was the first luxury hotel brand to offer mini shampoo and conditioner bottles as well as the first hotel with a concierge.
As we look to the future, one place we've applying our innovative spirit is which perfecting the art of sleep. When Isadore Sharp insisted that his guests deserve a quality mattress, he revolutionized the hotel industry. Now, Four Seasons is evolving our quest to give guests the perfect sleep even further. This fall, we unveiled an all new custom Four Seasons bed in collaboration with Simmons, made exclusively for Four Seasons with the latest technologies. Four Seasons will be the first hotel company to offer guests the choice of a customized bed, offering a firm, classic or plush mattress, made possible with interchangeable bed toppers. This new sleep solution will enable quick and easy customization for guests and prolong mattress life. We are certain this concept will set a new sleep standard in the industry and competitors will be quick to follow. Imitation is the greatest form of flattery and the biggest compliment a competitor can pay is to imitate our innovative products and services.