In-Depth Customer Familiarity
Christine Buscarino, VP Customer Experience Marketing, Office Depot
Related Trend Reports
Business
,
Charity
,
Computers
,
Eco
,
Fashion
,
Food
,
Gadgets
,
Hip Fashion
,
Internet
,
Inventions
,
Life Stages
,
Lifestyle
,
Market
,
Marketing
,
Mobile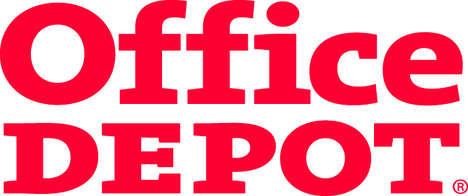 Christine Buscarino, the VP of Customer Experience Marketing at Office Depot, has worked for the company for 17 years, and she still loves what she does. Being accountable for making sure customers have a positive experience in store is her main focus, and the success that Office Depot has had in that department proves that she knows what she's doing. Office Depot is your go-to place for a wide range of products, and shopping becomes painless when you can purchase anything from loose-leaf paper to a tablet in the perfect one stop shop.
3 Questions with Christine Buscarino
1. How does your team generate new ideas?
We really spend most of our time listening to our customers. We like to walk through our stores, and other stores, just to watch and see what consumers are doing. We like to see how they engage with fixtures, stores and products. After we make some observations, we go back and do research to support what we saw, and to see if the insights we gleamed are sustainable to customers in the long run. Associates also share with us what they see, since they have an in-depth knowledge of what our customers are looking for.
2. Has there ever been an instance where another industry has influenced an innovation at Office Depot?
This happens all the time. We spend our time not only looking at stores in our segments, but also other brands, fashions and restaurants. Our customers engage with those sectors, so it's important for us to know what they are doing as well. As an example, during a walk through, it became apparent that people were standing around while they were waiting for a job to finish printing. We took insights from the restaurant industry and realized our customers were looking for a place to sit. We have just started the testing phase for this idea; it's a simple, but effective inspiration from the restaurant industry. It gives our customers a chance to sit down and relax, or use Wi-Fi to check their e-mail.
3. Looking to the future, how is Office Depot going to continue to be a leader in innovation?
I think what's important is to understand the mobile workforce, and to build upon their needs. These needs are very different than the traditional office, and it has to be addressed. Whether it's bringing in new products to serve the on-the-go customer, or new solutions to simplify their life, it's about becoming a destination for all their needs. It's critical to transform the office space in order to accommodate this trend. We want to have full access to information for them, and to be able to grow along side them as mobile offices become more mainstream.