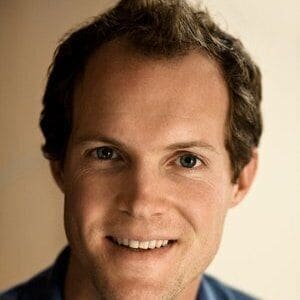 When Chris Haughey Co-Founder of Tegu opened its factory in Honduras, it was about more than just making a great toy. Chris and his brother Will wanted to affect change in Honduras. Tegu's wooden magnetic blocks are the perfect blend of simplicity and innovation. However the brothers refused to stop there. They've initiated replanting projects within the region as well asked their customers to donate a portion of their purchase price to the initiative. For Chris, it's not just about fun. It's also about creating sustainability -- all while putting smiles on faces.

4 Questions with Chris...

1. What makes an innovative culture? How do you create a culture of innovation?

You start by talking about it. As with anything cultural, ideas and the articulation of ideas are what drives the implementation and creation of a new reality. For Tegu, very early on we defined our informal mission statement as becoming the world's most innovative premium toy company. Our primary goal is to be innovative. That means everything from product development, business models and manufacturing techniques and processes. Ultimately, the creation of a culture is driven by articulated vision and the relentless pursuit of continual improvement. Every opportunity we get we look at how we do business today and are always looking for ways to improve that. I think there are things leaders can do to inspire innovation, but ultimately what you want is leaders who are focused on innovation themselves. We've learned over time that you have to drive the processes and look to recruit and hire people with a natural inclination towards creative problem solving and pushing the envelope.

2. Do you have specific rituals for re-setting your team to be creative? How does your team generate new ideas?

What I would say is that there is no specific formula. Here and there we've pulled in outside council and expertise. One of the key ways, in addition to my messages to my team, that we keep the focus on innovation is working with consultants. They have helped us develop our processes. A lot of times, they work with our team on a specific problem and help us with how to think about solutions creatively. It's been very useful. Getting a team together to brainstorm is really helpful as well. One of the things we've done well here at Tegu is maintain a pretty collaborative culture.

3. What is the biggest challenge you face when innovating?

Time. Innovation by definition means you're trying to change something. One of the hardest things to do when you're in the midst of a busy pressure packed venture is pull time out of the day to day, and dedicate time, energy and focus to innovative initiatives. For me, the key thing is making sure we're carving out time in our calendar weekly to spend it against the things we know are innovative and game-changing but are not urgent to handle this week. If we don't make progress on a new product line this week, we won't feel it immediately but we will six months down the line.

4. Looking to the future, how is Tegu going to remain a leader in innovation?

I think it has a lot to do with people and we're continuing to grow. Our factory in Honduras, including our directors has 170 people, and our team in the States has 12. So both of those teams will be growing over time. We'll be recruiting folks that represent that personal culture and priorities we're looking for. Something else that I think is critical is right from the start we took a leaf out of IDEO and Stanford design school of book of thinking. It's all about an iterative innovation cycle. How are we going to stay at the leading edge of innovation? Really, it's about discipline around process. It's about user observation, followed by ideation, followed by prototyping and testing and that's an iterative innovation cycle. For us, it's helping our team to understand that ongoing cycle. Where we need to get sharper is putting some kind of metric against it that we look at on a regular basis. Good companies help themselves to succeed on a continual basis by looking at numbers that matter.