The Pursuit of Constant Improvement
Chris Arnold, Director of Communications, Chipotle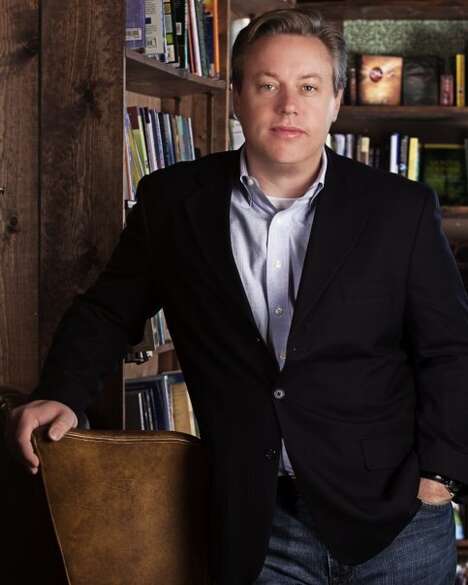 Bringing you the freshest ingredients, at an affordable price, is all in a days work when it comes to Chipotle. Known for their attention to ethics and sustainability, traits not always seen in the fast food industry, this Mexican grill powerhouse has become one of the best places to eat. Chris Arnold's distinct passion for his job, and Chipotle's practices, is apparent, and it's no wonder he has become the official spokesman for the company. Chipotle has managed to make high-quality, tasty products that are accessible for everyone.
4 Questions with Chris Arnold
1. Do you have any specific rituals for resetting your team to be creative?
We have a culture of empowerment and constant improvement, and everyone in our company is challenged to find better ways to do things. The pursuit of constant improvement is part of our DNA. It isn't rooted in rituals; it's rooted in culture. What's compelling is that everyone at Chipotle knows what the company is trying to do, and what our vision is (we're changing the way people think about, and eat, fast food), and they are excited and eager to help make that happen.
2. What is the biggest challenge you face when innovating?
This depends on what the "is" is. For example, we are working now to remove genetically modified organisms (GMOs) from the ingredients we use. That would be an innovation that is representative of what we do (we don't do the kind of menu innovation that most restaurant companies do). The challenge is finding ingredients or suppliers in the US, when a lot of large-scale agriculture produces GMO crops. About 90% of products like soy, corn and canola use GMOs. Working around that system is a challenge to get the quantity to feed 800,000 people a day.
3. Has there ever been an instance where another industry has influenced an innovation at your company?
Most of the ideas sparked here are done on the belief that something can be done in a better way. We have been inspired by the farming industry. About 10 years ago, we started using antibiotic free meat. This idea came to light when we realized our Carnitas weren't selling as well as other menu items. Then, after reading an article on a group of farmers who were raising pigs without the use of antibiotics, where pigs lived outside like they should be, we made the switch. Our decision was rooted in not wanting to work with, and support, traditional factory farms. We wanted to support farmers who raised their animals right, the way that animals should be raised. Even though we have these high standards for our food, we still want to be accessible to really mainstream consumers. We use responsibly raised meats, organic and locally grown veggies when we can, and pasture-raised dairy; but our food is priced in a way that allows everyone to enjoy these great ingredients. It's the same kind of food that's traditionally been available only in high end restaurants and specialty food markets. Everyone should be able to eat in this way.
4. Looking to the future, how will Chipotle continue to be a leader in innovation?
We will continue to be innovative by focusing on the things that tie our business together, which are our food culture and our people culture. With our food culture, we always want to make better tasting food, which can come from better ingredients, better cooking methods, or tweaking our recipes. With our people culture, we want to develop people from within and empower them to make a difference. Our relentless focus on these two cultures will make us innovative.