Millennials as the Future of Innovation
Chris Anderson, SVP of Brand Development at Marcus Hotels
Related Trend Reports
Art & Design
,
Billboards
,
Boomers
,
Branding
,
Business
,
Commercials
,
Life
,
Life Stages
,
Lifestyle
,
Print
,
Seniors
,
Youth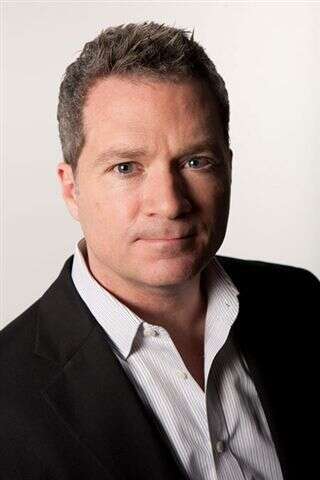 Chris Anderson, SVP of Sales, Marketing and Brand Development at Marcus Hotels & Resorts is a man who lives and breathes innovation -- and when you're heading up the brand development of an organization with over 20 hotels and resorts across America, you have to be. Priding itself on a passion for the guest experience and acting as the epitome of professional standards, Marcus Hotels has everything from an augmented reality Victorian art gallery, to an all-season waterpark under its belt. Anderson sat with us to discuss the importance of Millennials, how to build an idea-based culture, and the perils of problem solving. He is also the author of 'I'm not Buying it,' releasing in January of 2015.
5 Questions with Chris Anderson
1. How do you motivate your team to generate good ideas?
I let them know there are no bad ideas. Generally during a brainstorm, I'll throw out some goofy ideas to break the ice. I do it on purpose. They hear my idea and think to themselves, "Hey, I have a better idea than that!" It shows them they have a license to dream, which is very important to me. I print up a license to dream in Photoshop to hand to someone who isn't performing in that innovative head space yet, and it shows them that it's alright to go all out and bring any idea to the group. Even if it is a little goofy at first, that idea will form into a better idea when shared with the group.
We also hold our meetings in an inductive environment. Sure, we can meet in a corporate meeting room, but that's no place to dream. Instead, we hold our brainstorms at cool lofts or at interesting coffee shops, or a cool space in one of our hotels. Basically, any space with some moxie -- somewhere with original stuff.
2. What is the biggest challenge you face when innovating?
The biggest challenge is removing the detractors -- the human detractors -- from the dreaming process, and furthermore defining that process for people. I make it clear that innovation meetings are meetings to dream, not meetings to solve. There are some out there whose soul function is 100% figuring out how to solve the equation, and there are separate meetings dedicated to making things work on an operational level. The challenge is in creating that clear divide and letting it be known that our meetings are just about crazy cool ideation.
3. What makes an innovative culture? How do you create a culture of innovation?
That's tough because you have to mix in solution-providers and function geeks with fantasy ideating geeks. Each of their roles come into play at different time frames. Put a collection of dreamers together -- people with moxie, as well as people who hope to gain more moxie -- and you'll have a fantastic group. I do segment [the solution-providers from the idea people], and I'm not afraid to tell someone why. When they ask to learn how to be a dreamer, I let them know there's a process. You can turn a solution-oriented person into a dreamer. I've got key people who love those conversations. They're people who have tons of ideas bouncing around in their heads, but there's no place to release them. For dreamers, brainstorming is group therapy.
That's when you bring in solution-driven people: here's the goal, how do you help me make this come true? Now they see they're being brought up in the latter half of the process, but that makes many of them want to be there from the ideation phase. Everyone wants to figure out how to be a creative individual. You find that's when your solution-driven people then open their minds a bit. This doesn't make them less relevant to the process. Everyone needs to be an expert in something.
4. What's an example of when you were most proud of your team?
Our project with augmented reality. Our Pfister hotel has the world's largest collection of Victorian art anywhere in the world. This is definitely something interesting on its own, but how do you make it relevant to Millennials? Our answer was the augmented reality piece. We wanted these 17th-century pieces of art be relevant to a younger viewer. So, we got whole team together and looked around online. We noticed that with Google Glass, for example, you could look up to an image and accompany it with content and a message. We implemented this in our gallery starting with 21 items; we got all the right people together for ideation, then went into the solution phase and brought in code and GPS locator devices, all sorts of gadgets, etc. And in 45 days, we opened the world's first augmented reality Victorian art gallery.
5. Looking to the future, how will you continue to be a leader in innovation?
The answer is through Millennials -- that's the answer to everything. For us in the travel industry, in two years Millennials will represent 50% of our guests and workforce, and though we all know they're an incredibly important group, it's still very difficult for people to understand how to interact and communicate with them. They are a group of adaptive technologists that are constant thinkers and problem solvers. They sit on the fence between ideation and solutions, so you want them in every meeting, even if it's a complex issue about experience and innovation. If you do that with ppl 25 yrs into the game, they will be boring, but Millennials will come with something so crazy and fresh because they don't know protocol.
They are a large group -- between the ages of 25 to 36 -- that has the solution to virtually any problem at the tips of their fingers. What's best is they're hugely experimental; they dream and solve at the same time. As humans have evolved, so have their brains and this younger generation's ability to multitask is insane. You have to bring them into everything.