Remaining Innovative by Being a Team
David Colebrook, VP of Marketing, CARA Operations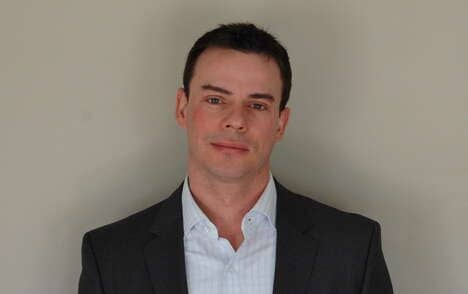 Ever since its creation, CARA Operations has been providing its customers with the best tasting food, all the while offering a world-class customer experience. As the umbrella company for famous restaurants such as Swiss Chalet, Kelsey's, Milestone's and Harvey's, it's no wonder CARA Operations is one of the leading brands in its sector. CARA's teams are committed to keeping the brand's legacy alive through their passion and dedication. With a wide range of food options, and a rich history, it's no wonder CARA Operations helps to develop the most iconic restaurant brands in Canada. Below are some thoughts from David Colebrook, VP Marketing of Harvey's and Swiss Chalet.
4 Questions with David Colebrook
1. How does your team generate new ideas?
We really have three methods that help us generate new ideas. The first is looking at food trends. We do a lot of research to see what people are talking about, and what food products customers are getting excited about. Secondly, we look at what our global competitors are doing and what they're implementing. It's important to keep your eye on other companies in your sector. Lastly, we rely on the information our internal stakeholders (franchisees) and chefs give us. Our franchisees are on the front line everyday, and they see first hand what our customers are looking for, so their opinions are a great starting point for new ideas.
2. What is the biggest challenge you face when innovating?
The biggest challenge we face is making sure any new idea is applicable operationally. Whenever we are trying to implement something new, you need to make sure all chefs, kitchens and restaurants can execute the idea flawlessly. If they can't, then you're back to the drawing board. Also, since we are a franchise business, you always want to make sure your franchisees want to participate in the idea as well. They need to be on board in order for you to be successful.
3. Has there ever been an instance where another industry has influenced an innovation at CARA Operations?
There are quite a few cases of other industries influencing us. One of the most prominent examples would be the customizability at Harvey's. We look at websites like Nike's, where customers can create their own running shoe, and try to integrate that hands-on approach to what we do. We know that customers love to choose what fresh ingredients they want on their burger, and that's why we have our food as customizable as it is.
4. What makes an innovative culture? How do you create a culture of innovation?
I think our innovation comes from a collaborative process where you have different stakeholders (franchisees, chefs, marketing team etc) that work closely on all fronts. This drives both our plan, and execution. Everyone is involved in all steps of our innovation process. All our teams sit together and we know that good ideas can come from anywhere. Everyone that works with us has a broader vision of what we want to accomplish, and that has helped to make us innovative.