Building Brand Loyalty Through Emotional Engagement and Positive Positioning
Related Trend Reports
Art & Design
,
Business
,
Commercials
,
Drinking
,
Fashion
,
Health
,
Interactive
,
Lifestyle
,
Marketing
,
Mobile
,
Photography
,
Pop Culture
,
Social Media
,
Tech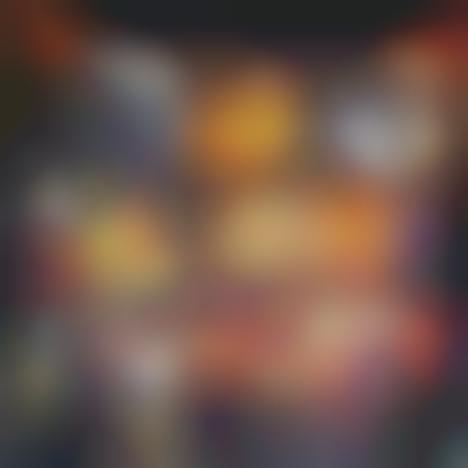 One of the ultimate goals of any company is building brand loyalty and trying to find an answer to the question, "How do we get a customer to choose us, and only us?" When a consumer creates a connection with a product or service, he or she develops a deep-rooted commitment—emotion dominates, along with psychological reasoning that spurs the person to return for more.
Of course, the answer to the above question boils down to individual consumer preference, brand image and "brand sense," a concept consumer advocate Martin Lindstrom devised that underscores the importance of using sensory stimulation in order to build customer relationships. Trend Hunter has seen many companies use creative and engaging marketing strategies to stoke consumer emotion and encourage repeat purchasing behavior, ranging from initiatives that use social media to create positive reinforcement to those centered on interactivity and rewards.
For example, game-based marketing campaigns rely on a person's physical and mental engagement. The user must completely engage with his mind as well as physically use his smartphone or computer to play the game; to this end, it can enhance the emotional connection between a brand and customer. Brands like Toyota and BMW have used racing games to stimulate consumers, invoking excitement and engagement that may garner the brand a positive position in the consumer's mind. Along the same vein, contests provide a way for brands to incite attention and engagement—they pull consumers in via an interactive component and further boost positive feelings when the contest submission is shared among the person's social networks. The Dos Equis' 'Stay Thirsty' competition and Wendy's T-shirt design contest are examples of engaging consumer challenges that help to enhance brand loyalty and patronage.
Another strategy that's on the rise is the use of social media loyalty programs, a twist on the traditional loyalty card programs launched by retailers to encourage repeat visits. For example, Facebook recently teamed up with online loyalty program Plinnk to award its users with Facebook Credits (to be used on select online merchandise) whenever they shop or dine at participating stores and restaurants. Benefiting both customers and retailers, a loyalty program like this encourages customers to not only continue purchasing at these outlets but to also share their purchases with their online friends, which creates something of a circular peer incentive system—when a friend buys the same thing you've bought or buys something form the same brand, you develop a positive association with that brand, which ultimately encourages you to keep buying from that brand in the future.
There are a variety of creative approaches to building brand loyalty but there are no clear rules. Building brand loyalty doesn't exist in a vaccuum; it's an ongoing affair that is affected by many external factors, including consumer buying preferences and brand message. Nonetheless, it is useful to see what strategies today's brands are using in this regard. To uncover more loyalty-building strategies of brands today, become a Trend Hunter PRO member to get access to PRO Trends like
Check-In Campaigns
and
Immersive Gaming
, as well as our Trend Reports, including the
Marketing Trend Report
and
Interactive Trend Report
.