Focusing on the Customer Experience
Farley Kaiser, Manager Culinary Innovation, Buffalo Wild Wings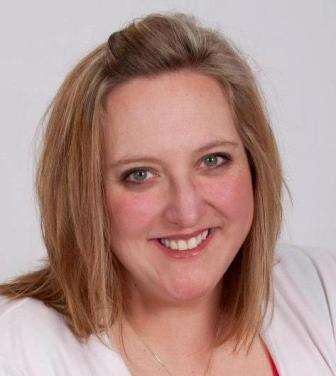 Buffalo Wild Wings is the go-to place when you are looking for great food, exciting sports and an all around good time. Known for its diverse menu options, as well as its signature sauces, Buffalo Wild Wings has become a fan favorite. Farley Kaiser, the Manager of Culinary Innovation, is responsible for making sure that the iconic menu doesn't have any gaps, as well as taking into consideration customer feedback. With a drive to continue to innovate, all the while staying true to their brand, its no wonder Buffalo Wild Wings is leading its sector.
4 Questions with Farley Kaiser
1. How does your team generate new ideas?
The biggest generator of ideas, for us, is coming together and brainstorming. We like to see what is happening in the industry, and what other restaurants are doing. It's also important to see where our core customers are eating and what they're enjoying. We take recommendations from the field all the time. Reading industry publications and speaking with vendor partners also helps to spark new ideas.
2. What is the biggest challenge you face when innovating?
We need to make sure we can help our field with the training of new items. It's great to come up with incredible ideas, but they need to applicable on a large scale. We need to make sure we can offer our team members the support they need when implementing something new. It's challenging to come up with ideas in the test kitchen and make sure they are operational, but our kitchens need to be able to execute the idea flawlessly. Also, we need to make sure that they have the space in their kitchen. If a new idea comes with a laundry list of products, it may not be functional in the long run.
3. What makes an innovative culture? How do you create a culture of innovation?
We've created our innovative culture through the mindset of forward movement. We're always looking to improve, and to be where our guests want us to be. Upper management allows us to take risks and to be innovative, and that has allowed us to come up with many great ideas. We want people to be involved at all levels, and we don't want to say "no" to an idea if we haven't tried it.
4. Looking to the future, how will Buffalo Wild Wings continue to be a leader in innovation?
We're going to continue to understand our guests through insights and crowd-sourcing. We want to push boundaries and to step outside of the box whenever possible. As a company, we have things we want to focus on. As an example, customers love our wings and flavors, but we also want to introduce some products or ideas that our customers may not be seeing anywhere else. To stay innovative, and to have a quick turn around on relevant trends, we are constantly building new partnerships with our vendors and looking at the scope of all businesses to develop new ideas. Our brand puts a huge focus on our guest's experience. We have an overall approach to include not only our food items, but also the things we are most known for which are wings, beer and sports.