Appeasing Critical Consumer Needs (INTERVIEW)
Brian L Coleman, VP Global Innovation, World Kitchen
Related Trend Reports
Art & Design
,
Babies
,
Credit Crunch
,
Design
,
Food
,
Home
,
Kitchen
,
Life
,
Life Stages
,
Lifestyle
,
Tech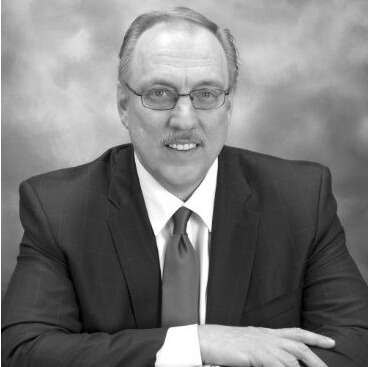 Brian. L. Coleman, Vice President Global Innovation at World Kitchen, is ingenious, informative and a promoter of innovation. He has an expansive resume and has extended his expertise in the past to companies such as Aero, Char-Broil and Electrolux. Coleman is a firm believer in analysis, and advocates acquainting yourself with 'Blue Ocean Strategy' by W. Chan Kim and Renée Mauborgne and implementing Doblin's methodology for innovation. World Kitchen boasts top brands such as Corningware, Pyrex, Corelle, Snapware and many more. World Kitchen is a leader in kitchenware, and with Coleman on board, will continue to win as one team.

3 Questions with Brian
What makes an innovative culture? How do you create a culture of innovation?
Our CEO Carl Warschausky is a fabulous leader. World Kitchen's mission is to excite and delight people around the world. Our culture is key. Each employee is given a coin. One side says, "speak up, listen with noble intent" and the other says, "make the numbers." This works simultaneously with our core values of integrity and humility, accountability, continuously improve, grow our people, wow our customers and win together.
Has there ever been an instance where another industry has influenced an innovation at your company?
If you take a look at the appliance industry, the fact that many consumers are buying multiple refrigerators and freezers is reflective of the consumer's needs to store more food. This is related to the time constraints for working parents to cook. In many households, cooking occurs on the weekend and parents use this time to prep for the week. This indicates that parents are actively watching and wanting to extend food. This impacts food storage business as a whole and is critical for our leading brands Pyrex and Snapware. On the flip side, with the recent recession and baby boomers downsizing their homes, consumer's storage space has shrunk and storage optimization for cabinets is critical. This is the key advantage for our Corelle and Corningware brands that are incredibly durable, lightweight and nest well.
What is the biggest challenge you face when innovating?
The biggest challenge is focusing and managing expectations. Like many companies, our ideas have to go through a stage gate process. The challenge is particularly excruciating when people are getting excited. The best thing you can do is to make sure you manage expectations and focus during the ideation process. You need to focus on key ideas that can actually make it. A great metaphor is a funnel. You can mix a plethora of ingredients in a funnel and it narrows the concoction down. The ingredients need to be sifted well, until you get the right components. We want the ideas that are fast, liquid and to leave the unwanted remnants behind.