Celebrating the Instinctual Innovator
Brian Coupland, VP of Business Development at Staples
Related Trend Reports
Boomers
,
Business
,
Commercials
,
Design
,
Gadgets
,
Health
,
Life
,
Lifestyle
,
Mobile
,
Modern
,
Seniors
,
Tech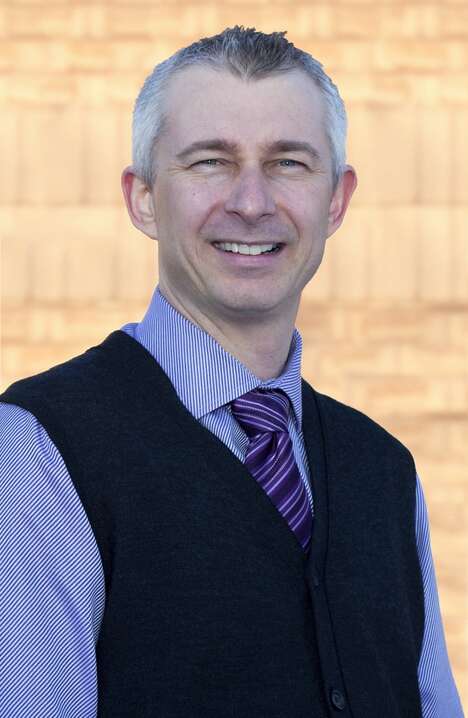 The leading brand name when it comes to business supplies and beyond, Staples is a company at the forefront of innovation when it comes to answering problems and celebrating risk takers, and Vice President of Business Development Brian Coupland is at the helm of that. Taking a multitude of inspirations into account when it comes to innovation, Coupland and the Staples team are consistently listening to the needs of the modern consumer and looking to deliver exceptional products and service without hesitation. As detailed by Coupland, the brand has its sights set on new and exciting product and marketing verticals that are seeking to continue the brands exceptional success as a leader in the supplies and technology sector.
Six Questions with Brian Coupland
1. How do you motivate your team to generate good ideas?
I think there are multiple sources for new opportunities. I think if you're on an innovation team, you have a responsibility to understand the current industry that you're in, but also new industries that are developing on the horizon. There's a core responsibility to harvest ideas from the team and be diligent. Continue to brainstorm new ideas on a regular basis or take an idea and expand it out in group brainstorming. Another key source is keeping close to our customers to get their thoughts and ideas, and taking the time to observe, ask and listen to deliver the best possible product or experience. With a larger company such as ours, there are so many different facets. It's about understanding and planning how we get our ideas. Also, to look at competitors to get an understanding where they're at to have a rigorous focus and discipline to develop a natural workload with what needs to be explored.
2. What is the biggest challenge you face when innovating?
At the end of the day, in order to innovate is to release a product to the public to reach success. The goal at the end of the day is to deliver something that will satisfy the consumer. Is it satisfying a number of different aspects ranging from release with regard to need and the bottom line? If we get it right, then we have a new offering that connects all the complexities that come into finding the new big idea for our consumer.
3. What makes an innovative culture? How do you create a culture of innovation?
There are a number of things that go into that. Spending time discussing and training on what innovation is. As practitioners of and commitment to that, we also have an opportunity to provide insight tools to how innovation happens and supporting risk taking. I think it's very important to support change and innovation.
4. What's an example of when you were most proud of your team?
Every project that we take an idea towards implementation and test it and expand it, there are always varying degrees of complexities. I'm always proud of my team. When we launch new projects and it meets or exceeds all the verticals, which comes back to how it connects with the customer. We've applied innovative thinking and the outcome have provided a solution that really connects with our customer. Particularly, some projects might be more complex than others.
5. Do you have any team rituals to help encourage innovation?
We highlight when we have risk taking. We call out that individual and give them the penguin award. It's a trophy with a sizeable penguin on it. Then, we story tell why that person deserves it. The penguin award is related to how penguins go through such a rigorous journey: they go hungry and finally get to the edge of the water and jump in to take the risk. You get to the water and need to take the first dive. Their food is down there, but their predators are also down there. We want to recognize those that take the first dive and who are brave enough to do something, even if it doesn't work, to help drive the team forward.
6. Looking to the future, how will you continue to be a leader in innovation?
It's in and around challenging my team to continue to develop our skills, methodology and speed as well as our quality of new offerings. We're doing that in a way that addresses our customer's evolving needs. You need to be better, faster, smarter and ultimately more connected to our customers. For me, as an innovation leader, it's ultimately driving business through workshops and mentoring to help and support innovation within the organization. I think it's two pronged: projects and help to protect the overall culture as well.