Taking Advantage of Advanced Technology
Brent Laderoute, Director of Marketing, West 49
Related Trend Reports
Art & Design
,
Billboards
,
Celebs
,
Cosmetics
,
Fashion
,
Fashion for Men
,
Health
,
Hip Fashion
,
Lifestyle
,
Marketing
,
Photography
,
Pop Culture
,
Print
,
Social Good
,
Sports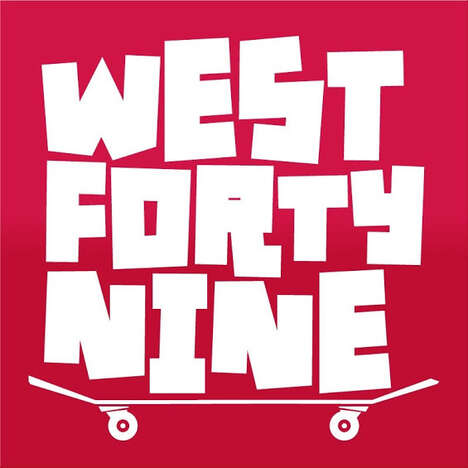 Brent is currently the Director of Marketing at West 49, but previous to that, he was the Advertising and Creative Director for seven years. West 49 allows Brent to work in a collaborative atmosphere, as everyone is comfortable to share his or her own ideas. Brent believes that everyone wants to be original in the business, but that you can't force originality. Inspiration comes from outside of the West 49 office whether that is in social media, sports or graphics. The West 49 team continues to stay on top of the trends, as they care about their consumers and value every idea and opinion a team member shares.
2 Questions with Brent Laderoute
1. How do you identify trends? What resources does your team use to spot trends and consumer insights?
A lot of our trends come from online, as we follow our brands to see what is going on in the industry. Our inspiration and resources also come from California, although pop-culture definitely plays a large role as well.
In order to generate these ideas, it is a collaborative process. It starts with a good brief, and understanding the objectives of the campaign. We tend to look at what has been successful in the past, as a lot of ideas come from inside the industry itself such as: action sports and the culture in general. We have a great process, so when the team gets together and has a brainstorming session, everyone is free to share his or her own ideas.
2. Looking to the future, how is West 49 going to be a leader in innovation?

Taking advantage of new technology, because it keeps West 49 ahead of the curve. We spend a lot of time measuring the success of games, as consumer engagement becomes a huge part of this process. With technology, we can get an instant read on what is working through social media, and this helps to gauge how well products are doing in such a short amount of time. If we continue to stay on top of technology, West 49 will continue to be a leader in innovation.