Impacting Consumer's Everyday Lives
Brad Paine, Director of Product Marketing, Honeywell
Related Trend Reports
Food
,
Gadgets
,
Health
,
Hip Hotels
,
Life Stages
,
Lifestyle
,
Mobile
,
Social Media
,
Tech
,
Travel
,
Youth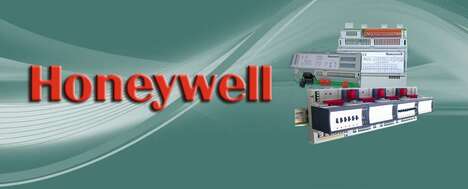 Brad Paine, Director of Product Marketing at Honeywell, is continually focusing on building a culture of innovation. Honeywell is a successful Fortune 100 company that ideates and manufactures solutions for the world's toughest challenges. This includes, but is not limited to energy efficiency, clean energy generation, safety and security. Honeywell strives to make an impact on everyday lives and continues to focus on the consumer.
2 Questions with Brad
Does your team have any specific rituals in order to re-set?
We have daily, monthly and quarterly meetings as connection points to celebrate success and completion. Ultimately, we try to take the time to pause and recognize the innovation that happens at Honeywell. It works for us and we are actively working to create an open share environment in all fields and areas of expertise.
Has there ever been an instance where another industry has influenced an innovation at your company?

Honeywell is a large corporation with worldwide reach. In particular, we keep our pulse on technological advancements. We are always monitoring to recognize what is new and innovative and its relation to our markets. A tangible example is looking at medical apps that monitor heart rates. This information can be transferable to some of products/solutions. A great example of a parallel industry that we have learned from is the Internet of things (IoT) for fleet management services. The industry used connected vehicles to drive significant business efficiencies using connected technology and software. We are now applying connected solutions to our HVAC contractors and consumers.