Free-Flowing Innovation Practices
Blake Parker, Chief Innovation Office, Jason's Deli
Related Trend Reports
Art & Design
,
Branding
,
Charity
,
Food
,
Health
,
Internet
,
Life Stages
,
Lifestyle
,
Luxury
,
Marketing
,
Ultra Luxury
,
Viral
,
Youth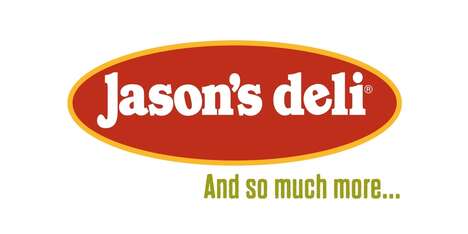 If you are looking for a place that sells delicious, high-quality food, all the while offering a world-class customer experience, then Jason's Deli is the place for you. The reason that Jason's Deli has continued to be one of the most successful brands in the business is due to its desire to be innovative, as well as making sure its customers are completely satisfied. Blake Parker, Chief Innovation Officer, has been with the company since 1991, and he is still passionate about his job. Overseeing many different facets of the company, Blake is responsible for making sure innovation flows freely through the brand, as well as ensuring all ideas stay true to their brand DNA. Jason's Deli has put a premium on growing talent from the inside, and with its track record, it's no wonder it's the place to get fantastic food.
3 Questions with Blake Parker
1. How does your team generate new ideas?
In the past, we've been really adhoc driven. In my role, overseeing the departments that I do, I need to work closely with everyone to find those new ideas. Innovation doesn't always need to be something new, but it can be an improvement on existing ideas. We do a lot of listening and collaboration meetings. We do monthly committee group meetings where we get together and beat up certain ideas to see which are most viable. Externally, we eat a lot. We're in different restaurants often because we are always looking to improve our food and customer experience. As a team, we don't spend much time inside the office; we're always in our stores. We also have an 'Idea Garden' where people can submit their ideas. Then we bring those ideas to the committee meetings. Jason's Deli also has a series of test stores (about 5-7% of our stores), which allows us to live test new products or ideas. When we are testing a product we solicit feedback, we want feedback. Since we are looking to enhance our customer's experience, their opinion is incredibly important.
2. What makes an innovative culture? How do you create a culture of innovation?
Creating an innovative culture is very important to us. We have a Core Values workshop that we put on. Every manager spends three days in the system, and a big part of our presentation is centered around innovation. I really challenge all our people to share their thoughts, and innovation is in our blood. No idea is too small. We've have had some misses in the past, but that's good. Those misses mean that we tried something new. Our culture is responding to all of the ideas we have, and we reward the really good ones. Between our franchise community, our 'Idea Garden' and our core values, the concept of innovation is truly something that we are.
3. Looking to the future, how will Jason's Deli continue to be a leader in innovation?
We will stay innovative by focusing on our customer. The world is becoming faster and more convenient, and those traits are important to our customers. They're the family with multiple kids and they are going from work to soccer or choir practice. Identifying their needs will definitely keep us with a lot to do. We will continue to innovate with both our customer experience, and with our food. We are continually tweaking our menu; currently we have no MSG, high fructose corn syrup, artificial colors and dyes or trans-fats (we were the first national chain to implement that) in our food. Here at Jason's Deli, we will continue to grow by making sure our customers stay happy.