Capitalizing on Insight Advantages (INTERVIEW)
Bala Subramanian, VP of Insights at Sam's Club
Related Trend Reports
Business
,
Food
,
Internet
,
Life
,
Lifestyle
,
Luxury
,
Marketing
,
Pop Culture
,
Retail
,
Social Business
,
Tech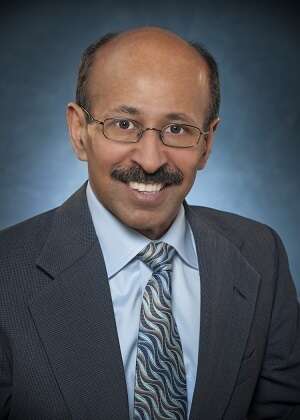 Sam's Club is a members-only retail chain where customers pay a yearly fee for access to goods anywhere from 30-40% cheaper than elsewhere. When it comes to innovation and insight, this retail model is particularly advantageous due to the wealth of data gathered with every purchase. Bala Subramanian, VP of Insights, notes that this allows Sam's Club the unique ability to analyze consumer shopping decisions because every purchase is linked to their account, which also holds demographic information like their age, location, gender and past purchase history. This kind of deep consumer insight isn't possible at traditional retail chains because every customer isn't registered. This is just one of many inputs Bala uses to validate and enhance innovation ideas coming down the Sam's Club pipeline.
4 Questions with Bala Subramanian

1. How do you motivate your team to come up with good ideas?
I don't know that the organization is every stopping and waiting for ideas to spring from us. Idea generation is a process and the whole organization is tasked with it. What we do is prime the pump; we validate or enhance ideas that others come up with. Where we lead is from perspective of what is on members' minds.
2. How do you identify trends? What resources does your team use to spot trends and consumer insights?
We have a lot of insights. We have a member database of 40 million people and we know everything they buy and everything they don't buy on every trip to our store, so that provides significant insights on member behavior. We also access POS data from Neilson that gives us a good sense of what customers are buying out there and how they are dividing their wallet across the marketplace. It also tells us what our share is, whether it's going up, down or sideways. We have all kinds of tracking systems and customer listening posts to measure customer shopping experience in clubs, but also to understand attitudes, needs, wants and gaps to understand the why behind the what.
3. What is the biggest obstacle you face when innovating?
The speed with which things move is an obstacle. You have to develop ideas, validate it, perfect it and launch it and, at the same time, there are competitors who are always innovating and the customers are evolving along with technology. The cycle time has to be crunched up sometimes; it just means you need to have a technique to screen and prioritize. You have to blend research and the creative process and have engagement from broad cross-sections of the management team including the operations team that has to execute the ideas. You have to consider all angles and incorporate that into the final design without any loss of speed, and then when you come up with a brilliant idea, you don't have to sell it upstream because you've already involved all sides. Innovation isn't simply about getting the greatest ideas, it's about concurrently getting the organization ready to launch.
4. What makes an innovative culture? How do you create a culture of innovation?
Sometimes it's the inspiration of a leader who makes innovation job number one. Here, we stand up and talk about correctable errors once a month. We talk about how we're adjusting and decide whether something makes sense to pursue or whether we need to do something different. There is no penalty for doing that, but if you go for 12 months and you're not correcting errors, then maybe you're not innovating enough. If you earmark all your budget to running business as usual, you'll never have the ability to tinker with projects that might turn the world upside down.