Avoid Producing Pseudo-Innovation (INTERVIEW)
Mic Lussier, Innovation Director at Adidas
Related Trend Reports
Art & Design
,
Branding
,
Business
,
Cosmetics
,
Design
,
Fashion
,
Fashion for Men
,
Food
,
Hip Fashion
,
Interactive
,
Lifestyle
,
Luxury
,
Marketing
,
Mobile
,
Pets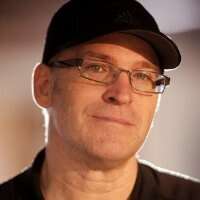 According to Adidas Innovation Director Mic Lussier, there is pseudo-innovation and there is real innovation. Instead of making incremental changes and calling it innovation, Mic focuses his team on creating disruptive and measurable solutions to footwear products in the area of regional sports. The shoes worn by cricket players in the West Indies don't have the same needs as American football cleats, and it's Mic's job to consider the nuances of sports played in different parts of the world. As Innovation Director, Mic looks to continue the Adidas long history of great ideas.
3 Questions with Mic Lussier
1. How do you motivate your team to come up with good ideas?
It's a question to know what is required. A lot of the time with innovation, the difficulty is if you ask the athlete he will tell you what is not working and he will know what he will perceive is not working, but you rarely will get an insight into what they need. It's actually a question to understand what is required from us: What are we trying to do? When you have an understanding you of what is required you can work on that and find an innovation path, and see if there is something there that makes a difference. You have to get a good idea of what you're trying to achieve and some tests you can work from. Then you can see are you really making a quality difference in the product?
Some innovations will be very disruptive. Sometimes it will resolve a small problem. At the end of the day they all have to deliver what is required. It's a constant process of reminding us what we're trying to achieve and meeting the requirements we give ourself. If the requirement is this and we realize, we're not going the right direction, we have to refocus and realize we are going to a dead end. There is innovation and pseudo-innovation. Sometimes we see innovation that isn't really innovation. It could be designed differently, it could propose something that it doesn't actually deliver. For example, there are some people outside our brand that pretend they can make a shoe that makes you jump higher but it really doesn't do that. That's pseudo innovation.
2. What is the biggest obstacle you face when innovating?
A big obstacle is keeping the team focused on the story telling of the idea. You have to make sure that you're not trying to sell just the benefit, but you have a story behind what you're doing. You can't explain what you're doing if you can't say it in a story in a few words. It's still too vague if you can't do that. That's what we introduced on a director's level. When we talk about new ideas we talk about what is the story of it. How would you tell me something like this in 20 words? When you can do that you have real value of the innovation. It helps you to create, filter and understand the essence of it and it is very easy to use as a marketing tool later.
Another obstacle is falling in love with the first sketch. It's very easy for that to happen. You get pressured on time and we have to sketch something and we fall in love with it and it's beautifully rendered and then we get trapped. You're trapped into a space where you'll find any logical step to why you should stick to this. You have to be careful not to fall in love with your early ideas and stay tough on them.
3. Do you have specific rituals for re-setting your team to be creative?
I like to disconnect and reconnect the team. We go treasure hunting, ww look at inspiration where there shouldn't be one and we do sporting activities, too. When we started to work on volleyball, we played the game. We went somewhere and learned and started playing. That gave us insight into what the sport is about and the level of performance we need to strive for. It starts to put you in the mood and this process is critical.
It's typical of innovation that not all of our products will see daylight. Sometimes the market isn't ready for it. You need to accept the fact that it might not work. You can get attached and you must be able to let go and move on. So to address that, we have project funerals. We celebrate the idea and drink about it and celebrate the fact we achieved something. It wasn't accepted, but that's not our fault. There are a lot of factors that go into whether a product will see daylight or not. It's good to see what we learn from it. If you come up with a solution and it's not timed properly, say they don't have the resources to launch right away, it might be on the side track for a long time. The tendency is to keep improving it to convince people to go with it. If you're successful and something goes to a big product level and we sell it and the media likes it and people buy it, then it's easy for the team to celebrate. But there are some innovation levels that are in the background and won't be celebrated. We have a celebration internally and have our own fun about it. It gives us a chance to elevate spirits and get a pat on the back.