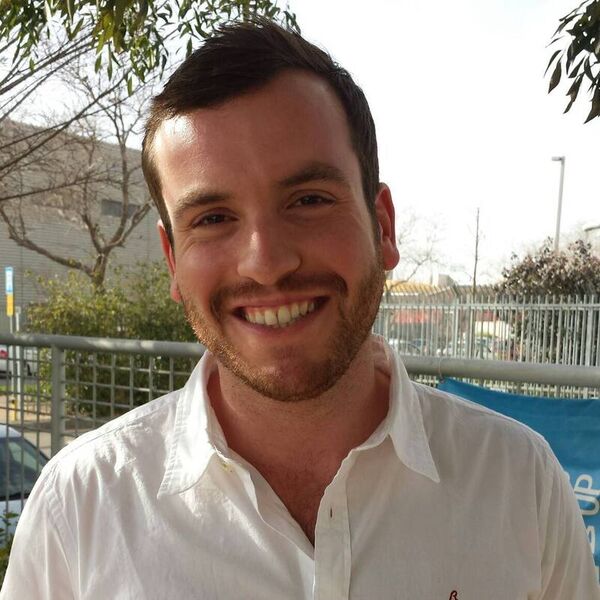 Established in 1991, Soda Stream is world renowned for its ability to inject water with carbonation, making it the largest sparkling water company in the world. Not only does it specialize in designing seamless devices to do so, but it also creates flavored syrups that can be added to water to create a great tasting, healthy sparkling water beverage. The beverage conglomerate is based out of Israel, but is available all around the world by having 13 production plants in all different countries. With such success, it manages to employ over 2,000 people around the globe, and pulled in over $125 million in revenue in 2014. Ardon Wesly is involved in the Flavor Innovation side and is in charge of all the projects for new flavor development. He manages a team of food engineers and technologists who develop these delicious new flavors. Ardon Wesly has been with Soda Stream for a year and is looking to leave his mark on such an iconic brand.

4 questions with Ardon…

1. What makes an innovative culture? How do you create a culture of innovation?

In my opinion, you must differ yourself from your competitors. It is hard as a player in the beverage industry to be completely different. Everything within the industry is different nowadays because there are so many new innovations coming out. We get a competitive advantage because we strive to follow the health and wellness trend that we are seeing so greatly. We are launching an all new line of flavors that are made from natural ingredients…we want to differentiate ourselves from being just a regular syrup. We are also extremely conscious of the environment. We are doing everything we can to mitigate our effects on the environment.

2. What is the biggest challenge you face when innovating?

From the development point of view, the biggest challenge we face is going through trial and error, and the fact that we are learning as we go. Not every development goes smoothly, especially if you are trying to do it with natural ingredients. The challenge is how we develop this product, but still develop a great product with a shelf life over 1 year.

3. How do you find inspiration or ideas from adjacent industries? Or do you focus only on your category?

Here at Soda Stream, we are working on several different lines. For every line, we have some sort of benchmark that we want to match or top. While working in development, you always need some sort of benchmark. Recently we just finalized our zero line, which includes new innovative syrup flavors, but has no calories, and still tastes delicious!

4. Looking to the future, how is Soda Stream going to be a leader in innovation?

With our company's current mission, the sky is the limit for us. We have the most professional people working for us and we are working with large and successful companies. We always have new ideas when we are thinking about the future. We are always asking ourselves what is to come in the next 5 years. A huge part of our business is educating the average consumer about our product and its capabilities. I truly believe Soda Stream can be at the top of our industry.
References: linkedin and sodastream