Embracing an Ever-Adapting Point of View
Anabelle Pinto, Director of Worldwide Marketing at Cisco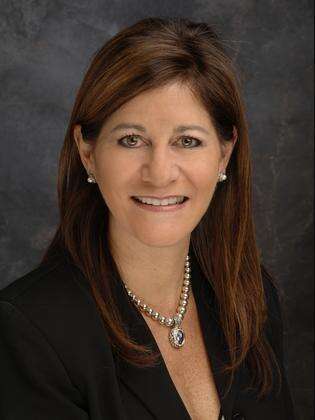 With her current focus being on consumer experience models in sports and entertainment with Cisco, Director of Worldwide Marketing Anabelle Pinto has seen the brand grow exponentially over the course of the past five years. Her passion and dedication has fostered innovations like StadiumVision Mobile, which has not only helped to revolutionize the customer experience, but also the customer basis as well. A more connected sports and entertainment arena can mean helping to drive younger generations back into the forum.
6 Questions with Anabelle:
1. How does your team generate new ideas?
It's definitely a mindset that the team has. We'll always ask, "What is the mission here?" We focus more on collaboration, especially with customers and our sales force. The team is always looking to solve problems with interactive exchanges that reflect tech trends and market needs. The one aspect of the company that's always been of main focus is of course communication, but we're consistently looking at other industries to discuss what's coming about, how they're addressing problems, and, most importantly, how that could be applied to our industry.
On the more formalized side of things, we conduct a lot of primary research, using surveys and social media, regarding trends and more. My particular focus within the company is on sports and entertainment, and more recently the retail consumer experience, so I'm constantly looking at what's going on with regard to mobility, video and social, and our ability to build models and programs focusing on the monetization and modernization of sports arenas, stadiums and now retail.
2. Do you have specific rituals for re-setting your team to be creative?
We are typically reviewing 40 or 50 ideas on a continual basis with our customers. We'll talk trends, business models of all kinds and beyond to get the juices flowing. It's really the planning and discussion process itself that helps reset the team's creativity because there's so much going on. The topics usually surround solutions that need to be multifaceted for a stadium environment, but simple and effective enough to be seamlessly oriented towards making a positive impact on the end user experience. This particular attention to an ever-adapting set of possibilities drives the need for focused attention and input from all team members as to the impact these offerings can have on the experience and overall business.
3. What is the biggest challenge you face when innovating?
At Cisco, we have a long history of innovation. We come from that place of really looking around the curve to bring the absolute best we can to our customers, partners and shareholders. It's one thing to improve on a product, but to keep pushing forth requires really pulling up the sleeves and getting to work. Innovation is a continual process, not an event, and this track record and dedication can sometimes be a challenge in itself because we always strive to surpass even our own critical milestones and previous accomplishments.
4. Have you identified any gaps in your innovation process that you're looking to improve on?
The solutions that we launch are constantly evolving. Perhaps it's about incorporating a new feature that wasn't available at the moment during production, but that needs to be incorporated later on to help make the experience more seamless, personalized or even global. It's this characteristic of agility within our group, and rapid innovation, which helps to prevent gaps from occurring in the process. The fan experience is constantly evolving to be more immersive and interactive, and our goal is to always stay ahead of the trends to help deliver the best experience yet, while addressing our customer's needs to derive value from these.
5. What makes an innovative culture? How do you create a culture of innovation?
It's not about creating products; it's about creating something that doesn't exist yet and that fits a business or consumer need. It's about never taking no for an answer, but rather thinking critically about how we're going to do it. The combination of these aspects creates a culture that's determined to deliver the best possible solutions.
6. Looking to the future, how is Cisco going to be a leader in innovation?
Innovation is at the core of our company. With the current economic climate and the level of participation that fans demand, we're really looking to get generation Y, and the whole family, back in the stadiums. They want to capture
and share
the action as it happens rather than take a photo for later. As such, we're providing our customers with reliable Wi-Fi networks to address the high density and complex needs of a stadium to ease the burden that can be placed on cellular connections. Working in unison with what's transpiring in the marketplace today, and adjusting accordingly for what we know will change in the future, can help keep us on the forefront of the next innovation.
Furthermore, innovation works on a top-down model; our CEO is constantly focused on moving forward and encourages collaboration and discussion outside the company with customers and partners as well as inside across engineering, sales and marketing. We invest significant capital on research and development, which allows us to deliver our customers the best possible solutions in the best way possible. It's about being agile, nimble and fast to market with offerings our customers –- and their customers -– truly value.