Amplifying Team Creativity (INTERVIEW)
Marlon Hernandez, Brand Director at Corby Distilleries
Related Trend Reports
Art & Design
,
Bizarre
,
Branding
,
DIY
,
Drinking
,
Food
,
Furniture
,
Gadgets
,
Health
,
Lifestyle
,
Luxury
,
Marketing
,
New Ventures
,
Tech
,
Unique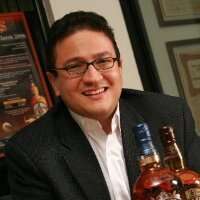 Marlon Hernandez is a Brand Director at Corby Distilleries, a subsidiary of Pernod Ricard. While enhancing awareness around the portfolio of products is important for Hernandez, he also understands that the way to get there is crucial, too. We spoke with Hernandez to get his thoughts on team creativity and what it takes to create an innovative culture.
5 Questions with Marlon Hernandez
1. How do you motivate your team to come up with good ideas?
As a Brand Director, I don't want to completely immerse my team into a problem. I'd rather have them think outside the problem. I really want my team to think outside of the box when tackling these challenges and trying to be creative. Also, I never want to be part of a problem, I want to be a solution. I believe creative thinking is very important. I really like mind mapping; I try to take all the components of the problem to my team so they can better understand it. One of the ways I do this is to ask "why" questions like, "Why is this problem happening and why are we not solving it?"
As a leader, I like to be colorful, I like to lead by example and I like to think outside the box. You really have to enjoy your work, enjoy the job and really connect with your creative brain to inspire others on your team to do the same.
2. How significant are the topics of cool hunting and trend spotting to your business?
I think it's highly important. We really track current trends, and as a company, I believe we have a really good sense of what's happening in the world. Pernod Ricard is a partner of Corby, and they have in-depth marketing information. We have good track on consumers and we have a lot of really great key insights with consumer behavior. Our goal is to be a leader, and innovation is essential for us if you want to be a leader in the category.
3. Can you describe innovation at your company? Is it ad hoc or is it a standard process?
I'd say it's a combination of both but if I gave you a percentage, I'd say 75% is processed. We do have steps to follow but within those steps, there's room that allows for ad hoc thinking. The structure of the process allows and gives you the opportunity to bring to life the execution. We need to bring ideas to life. So with all the challenges we've faced, we've developed ad hoc tools to help us identify what steps to follow. All the brands and teams have a standard process but are given the leeway to use common sense to tackle business issues.
4. How do you create a culture of innovation?
I think when you try to define the culture it's really about the company's mindset. The executive team is the one that drives and leads with new ideas. There has to be clear communication when bringing new things to the table, and our CEO is doing that now and driving the innovation at the company. But we are clearly given instructions from the executive team to bring new things to the table. However, it's also about sharing your own experiences. When you share your experiences with everyone in the company, it really inspires and drives them to bring new things to the table.
5. Are there specific areas of your culture that you would like to enhance?
Basically, let's work professionally but have fun at the same time. It's challenging but that's our principle of the company – we're open to challenge the status quo and have fun at the same time. You really have to be the owner and boss of your business. Everyone here has a high commitment to their job. You can't be focused on the end game.