Fighting For a Forum of Creativity
Alessandro Commisso, Marketing Coordinator, LUSH
Related Trend Reports
Art & Design
,
Branding
,
Cosmetics
,
Customization
,
Design
,
Fashion
,
Games
,
Hair
,
Health
,
Hip Fashion
,
Lifestyle
,
Luxury
,
Marketing
,
Pop Culture
,
Science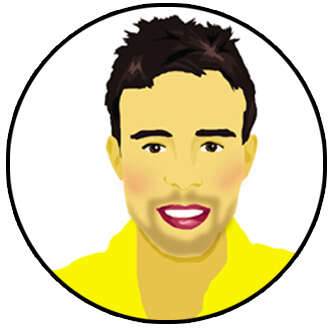 LUSH is an illustrious fresh handmade cosmetic company that promotes fighting animal testing and ethical buying and campaigns. If a human embodiment of LUSH exists, it is Alessandro Commisso. He is a charismatic employee and a super fan of the brand. Alessandro started as a loyal customer and became an active participant in the LUSH community. Once a job became available, he jumped on the chance and is currently an integral contributor to the marketing, creativity and innovation-taking place at LUSH.
3 Questions with Alessandro
How does your team generate new ideas?
LUSH is an exciting environment and the LUSH Mafia offers a discussion forum on creative ideas and branding. Inspirations and ideation can be brought by anyone from a junior designer to a head of finance. The core people at the top are creative. Everyone tries to give everything a creative angle. LUSH generates creativity from music, art, a customer that makes a comment, trips, etc. It all comes back to the table and these inspirations/directions turn into products and campaigns. The core to LUSH is the mafia. There are several examples, such as the recently launched Christmas collection 'Sandy Santa.' An alternative example is the spas all over the world, including locations in Japan, UK, France and so forth. A lot of the treatments there are developed from bespoke music, composed for the spa. All of the concepts and every single treatment stems from music to create a new theme and experience.
Has there ever been an instance where another industry has influenced an innovation at your company?
Yes, the whole of LUSH, with no packaging is a reference to fruit markets. The specific market that initially inspired LUSH is located in Rialto, Venice. It has been the biggest inspiration for inventing our concept and led way to the blackboards, the way our products are displayed in a natural way to reflect the feel of a market and the connection to the ingredients and the consumer experience.

What makes an innovative culture?
Innovation and creativity is the core to our business. We are fresh, we are fast and we make it happen in the store in a few weeks. We can invent, manufacture and sell it. This makes for a lot of integration, which makes it fast and reactive. LUSH produces effective products made from fresh, organic fruits and vegetables, the finest essential oils and safe synthetics. It is about passing along the passion.