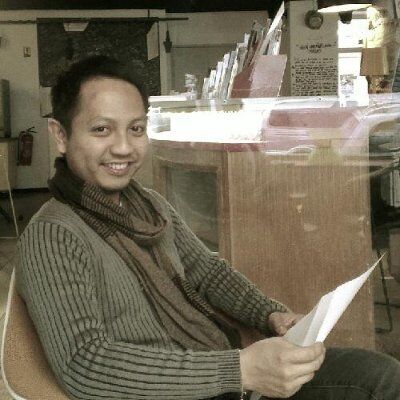 Jacobs Douwe Egberts is a relatively new company, being that it is the product of a merge between two companies. The deal was that Mondelez would receive $5 billion and a 49% stake in the combined business that is looking to sell over $7 billion in product.

Affan Nurachman acts as a Product Development Specialist at JDE and is looking to continue the success that has brought him to where he is today. Affan has been with the Douwe Egberts side of the company for over 5 years now and has specialized in the single serve side of the business.

5 Questions with Affan…

1. What makes an innovative culture? How do you create a culture of innovation?

First thing is that we need to find out and map the consumer's preferences. We are always open to new ideas. No idea is a bad one, and again, we must be open to all ideas and deliver these ideas with passion. The question we should ask ourselves about the ideas are, do we really need it to go through the innovation process? Is this idea bringing added value? Besides that, we need to challenge the existing business model and keep a look out for what the next trend is. We need to look at these trends and see its relevance to deliver to the consumers. We must be creative and challenge ourselves to get better every day.

2. What is the biggest challenge you face when innovating?

Technically speaking, we believe there is no bad idea. To pick one however, or whittle it down to which one we need to deliver can be a challenge for us. The whole process of gathering ideas is abstract and challenging during the process. It's when you have a lot of ideas and have to distinguish and deliver what the consumer needs accordingly and start putting it into action.

3. How do you find inspiration or ideas from adjacent industries? Or do you focus only on your category?

We look at the short and long term trends in the market such as drinking habits, technology trends, etc. and maybe there is something on the market that the consumer is willing to pay for that is not yet provided -- perhaps not at the moment, but feasible in next 5 to 10 years. We look at the different industries and see if they apply to our own world.

4. Do you have specific rituals for re-setting your team to be creative? How does your team generate new ideas?

Here, we are really open minded. I get ideas from anywhere. We see inspiration from our daily lives and even just talking to people. We look for things that are unique and things that are new. You see, listen, talk, think and you create something. We share a lot with our colleagues and discuss what is relevant. We are always sharing with each other, as it is not a one man show.

5. Looking to the future, how is JDE going to be a leader in innovation?

I think we are growing to become the number one coffee business in the world and everyone at JDE believes in this. JDE has the resources and commitment to grow and deliver the coffee our consumers love. We believe the consumer is always right with their coffee choice and preferences, so we need to deliver their preferences accordingly. We innovate, implement and deliver these values towards our consumers appropriately.
References: linkedin and jacobsdouweegberts