Learning and Listening to Fans
Adam Grossman, SVP of Marketing, Boston Red Sox
Related Trend Reports
Art & Design
,
Commercials
,
Fashion
,
Gadgets
,
Health
,
Interactive
,
Lifestyle
,
Marketing
,
Multimedia
,
Photography
,
Publicity Stunts
,
Social Media
,
Sports
,
Tech
,
Travel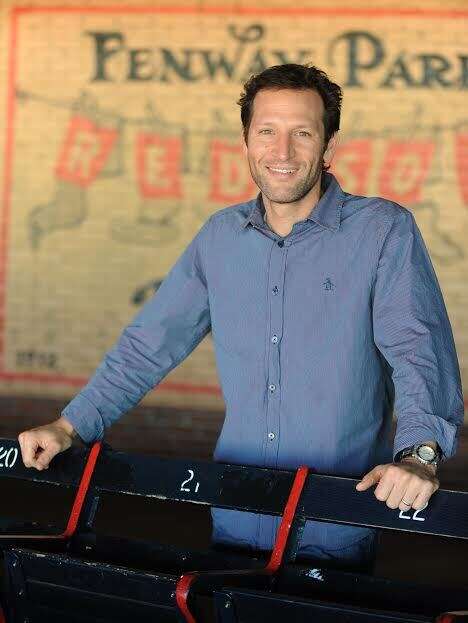 Adam Grossman is the Senior Vice President of Marketing and Brand Development for the Boston Red Sox and sister company Fenway Sports Management. He began his career with the 2013 World Series Champion team as an intern in 2002, left the Sox to serve as Senior Vice President of Public Affairs for the Miami Dolphins from 2009-12, and rejoined the Red Sox in early 2012. His role is to help the world's leading sports brands devise innovative marketing strategies and create new ways to ensure that Red Sox Nation and Red Sox Kid Nation have the best fan experience possible.
With owner John Henry, Chairman Tom Werner, CEO Larry Lucchino and COO Sam Kennedy leading the effort, Adam describes the leadership team at the Red Sox as having an entrepreneurial-spirit, setting an innovative precedent for the entire organization.
5 Questions with Adam Grossman
1. Do you have specific rituals for re-setting your team to be creative? How do you continuously come up with new and innovative ideas?
We don't necessarily have specific rituals, but our department regularly convenes meetings and brainstorm sessions with senior leadership and other complementary departments such as ticket sales and fans services. This ensures we are always on the look out for fresh ideas and new approaches. Our primary goal is to help improve the ballpark experience and strengthen the club's connection to our fans. We do this by continually creating unique and meaningful ways to reach and engage them. Our brainstorming sessions aim to do just that. A 162-game season can be somewhat of a marathon, so it's important for us to continuously develop new and innovative ideas while being mindful that we embrace the historic elements of the Club and Fenway Park. We also have to incorporate innovation to ensure we are meeting the needs and providing the amenities that today's fans deservedly want and expect.
2. How do you identify trends? What resources does your team use to spot trends and consumer insights?
We are constantly seeking to employ the best available technology to engage our fans and acquire insightful information that helps us enhance their experience in the ballpark. We develop fun and interesting content that enables them to interact with the Club in new and meaningful ways.
We recognize the importance of big data, so it's critical that we have the tools to identify and track the changing interests of today's sports consumer, and the intellectual capital to help us deliver against those interests and devise new approaches to cultivate the next generation of fans. We are constantly conducting market research and looking at how our programs and amenities resonate with a broad cross section of fan demographics across our marketing footprint. Understanding their desires and concerns enables us to tailor our strategy and offerings to better serve our customers. We always listen to our fans and have found that their loyalty and passion help us capture some of our best ideas. We also look at best practices of other innovative, customer-facing companies outside our industry to identify trends.
After the Boston Marathon bombings last year, we discerned through our social media monitoring that our fans wanted the team to have the word "Boston" on our jerseys, instead of "Red Sox." This immediately resonated with us, and we had "Boston" on our jerseys for our next home game. That's one of many examples of how we always try to listen and respond to
our fans.
Last season, we initiated a series of focus groups with influential bloggers to help us better understand perceptions of the ballpark experience among families, a key market segment. Mothers advised that an easier way to leave the park with their families would significantly enhance their ballpark experience, so when we developed our "end of summer family packs," we provided free parking, easy access to and from the ballpark with duck boat rides and discounted concessions. Their responses enabled us to make our ballpark more accessible, while creating a more positive and enjoyable Red Sox experience for this important demographic.
3. What makes an innovative culture? How do you create a culture of innovation?
There are several key ingredients that comprise our innovation strategy. Most importantly, our organizational structure is very horizontal, with the lines between departments somewhat blurred and some roles intentionally created to overlap. In our business, it's hard for a single department to devise innovative strategies in a vacuum, but when different, yet related departments collaborate, oftentimes the best ideas emerge.
There has to be a strong relationship between marketing and the IT department, working together to create a great digital experience for our fans. With Major League Baseball, the digital side is becoming increasingly important. For example, an advanced media Apple product (coming soon to Boston) called iBeacon, will allow fans to receive special offers and unique
content through the technology. Separately, with our Red Sox Rewards program for our season ticket holders, fans can use their membership cards for digital ticketing, as well as concessions and merchandise at Fenway. We have the best fans in baseball, so we try to reward them for everything they do, such as watching our Regional Sports Network, NESN, coming to the games at Fenway, and buying merchandise. We're always focused on utilizing technology to create a better experience, meet consumer needs, and to help expand our business.
4. Has there ever been an instance where another industry has influenced the way you approach innovation at your company?
One company that inspires us, and also happens to be a long-standing corporate partner of the Red Sox, is jetBlue. In an industry that can be impersonal, jetBlue has distanced itself from its competitors through superb customer service. They have a huge presence on social media, and use those channels to communicate directly with and respond to their customers in real time. We believe this type of connection is vital to establishing trust and earning loyalty with our fan base, and definitely look to jetBlue as a true industry leader in customer relations and corporate culture.
5. Looking to the future, how are the Boston Red Sox going to be a leader in innovation?
It goes back to the top-down mentality in our organization. Our senior leadership fully embraces innovation and supports unique approaches to traditional business challenges, regardless of where those ideas might originate. We also greatly appreciate our strong brand and customer base, our resources, and the innovative culture we've been able to create. It's critical that we never stop searching for ways to improve. Our mission always remains the same: connect with our fans, listen to them, and provide them with an unparalleled Fenway Park experience. Again, we have the best fans in sport, and they deserve nothing less.